Oglas dostupan i osobama sa invaliditetom
Oglas dostupan i studentima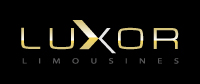 We are looking for:
Digital Marketing Specialist / AdWords PPC Specialist
Belgrade
Luxor Limo is hiring an experienced Digital Performance Marketing Manager to join our rapidly growing Marketing team. In this role, you will lead efforts to efficiently acquire new customers for Luxor Limo across a variety of biddable and programmatic channels. You will develop breakthrough, high performance marketing programs, collaborating with key partners and team members to drive results. The ideal candidate will be a seasoned and detail-oriented marketer, with experience in acquisition marketing, campaign and creative development, strategy, data analysis, and optimization.
We are looking for a roll-up-your-sleeves operator who obsesses over delivering measurable results and thrives off of finding wins in unexpected places. You should have direct, hands-on experience developing, planning, launching, and analyzing marketing campaigns, and a strong familiarity with performance marketing concepts like CPA, CAC, ROI, and LTV. Like us, you should be customer-focused and brand-obsessed, curious about new ways to reach prospective customers and turn them into loyal Blue Apron advocates.
RESPONSIBILITIES
Acquire new customers via Luxor Limos Digital Marketing channels, managing to aggressive efficiency and volume thresholds
Analyze campaign performance data to drive continuous improvement and hypothesis-led testing of new concepts
Plan and successfully manage to channel budgets
Develop weekly, monthly, and ad hoc reporting on performance by channel
SKILLS / REQUIREMENTS
Bachelor's degree from a top school with strong academic performance; MBA preferred.
5-6 years of experience in a growth marketing role with a track record of delivering business-moving marketing wins
Experience developing, planning and executing marketing campaigns, along with end-to-end performance analysis and campaign reporting
Naturally curious; you're inspired by the road less traveled and finding creative solutions that others haven't considered
Understanding of different conversion attribution methodologies, including last click, algorithmic/multi-touch, etc.
Self-starter who can power through ambiguity and thrives in a fast-paced, dynamic start-up environment
Experience with Google Analytics, Google AdWords, Facebook business manager, Excel, DBM, DCM and other relevant software platforms
Please outline your relevant experience, your biggest marketing win to date, and why you are the world's best candidate for this role.
Deadline for applications: 29.12.2017.