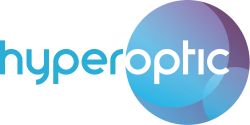 Digital Platform Manager
Belgrade
Who are we?
Hyperoptic is rolling out the largest gigabit network in the UK; more than 21 times faster than the national average. Ranked in The Sunday Times 'Tech Track' 100 fastest growing technology companies for the second year running and recent winners of 'Best Superfast Broadband' provider for the sixth consecutive year at the 2018 ISPA Awards.
We have big plans. This can only be achieved by growing our dedicated team to shift the boundaries of what's possible.
What will you be doing?
Ensure site/products are compliant, accessible and secure
Optimize front and back-end performance
Test and ensure ongoing optimization of pages, loading speeds, reliability and capacity of all products
Debug pages and fix broken links or images
Monitor consistency and quality of web/product content
Build new pages and functionality
Manage and optimize SEO (on-page)
Monitor and analyse site performance and collaborate with the business to optimize conversion rates
Develop and implement new web interfaces
Compile and present reports on website performance metrics
Collaborate with business owners and internal stakeholders to deliver on business and customer needs
Collaborate with QA and business stakeholders to ensure end-user testing of websites/products across browsers, operating systems and devices.
What are we looking for?
BSc/BA in Computer Science, Design or a related field is preferred
Proficient in HTML/CSS, XML; knowledge of SQL and Javascript is preferred
Proven experience as a webmaster/developer, creating sites and digital product from planning through to delivery including CMS and analytics implementations, API integrations and end user testing
Content Management System experience in Wordpress/Sitecore or similar
Webmaster Tools/Search Console management experience
Experience with website management tools
Analytics implementation experience - Google Analytics, Adobe (or similar) including custom variable setup
GTM or similar experience (floodlights and u-variables)
On-Page/Technical SEO experience
Solid experience with web standards, compliance, GDPR, Accessibility
Strong analytical abilities and excellent troubleshooting skills
Strong written and verbal communication skills in both Serbian and English
We're committed to providing equal opportunities to all applicants and employees – in fact this is at the heart of our company culture and values. We welcome applications from candidates with diverse backgrounds.
What happens next?
You apply (we have tried to make it a painless exercise)
We carefully review your application over a decent cup of coffee
You will hear from us. Even if it's a no (for this role)
We like to get things done. If you feel the same, click 'apply here'.
We weren't joking about the hyperfast growth.
We look forward to hearing from you!
Deadline for applications: 28.08.2019.