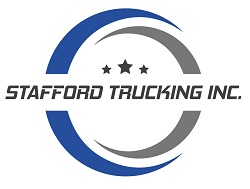 Transportation company Stafford trucking, Inc. from Chicago, USA is looking for employee in the dispatch department.
We are looking for:
Dispatcher
Novi Sad
Requirements:
Minimum of 1 year or more of experience in trucking in the USA
Familiarization with DAT is required
Advanced level of English
Advanced Microsoft Office skills
High communication skills

Ability to work in stressful enviroment ability to multitask
Good organization and prioritization skills, paying strong attention to detail
High motivation, energy and positive attiude towards achieving sales goals
Unexperienced
Work without experience is possible, but it will require time to understand how to confidently make good decisions under timed pressure.
It is needed to identify priorities and utilize available resources effectively to meet these priorities.
We provide training in period of 1 month, same will be paid.
Duties:
Book and schedule freight rates
Dispatch drivers
Monitoring transportation of each load
Communicate with drivers / customers / brokers / coworkers
Fix problems with loads
Multitask and inform your manager if you notice any problems
Send reports to your manager
Having an open working relationship between all departments
Benefits:
Excellent working environment
Dedicated training and knowledge improvement
Full-time employment
Stimulating compensation
Proffesional training provided
Working hours:
Monday - Friday 7am - 5pm (Serbia 14h - 00h)
If you believe you are the best candidate for the position – send us a CV in English together with a cover letter stating why we should choose you electronically.
Successful candidates will be further contacted for a phone interview.
All applications will be treated with strict confidentiality.