Oglas dostupan i osobama sa invaliditetom
Oglas dostupan i studentima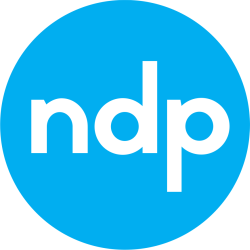 Drupal Developer
Home Office
We have absolute focus on excellence in web thinking, engineering and production - backed up with a unique approach to internal management that sets us apart from the crowd. In short, we build complex websites and digital services, deliver them on schedule and to a very high standard. Sites that don't just pass UAT - sites that keep working and evolving over their life-cycle, because they were properly conceived and built in the first place.
Currently, we are in the process of scaling the agency, with ambitious plans over the next three years that leverage the value of our unique approach. We are not an agency relying on four or five key clients and looking to add a few more - we have helped hundreds of clients, past and present, and our growing client roster is fueled by our proposition. To help drive this growth, we are looking for new members of our team.
You'll have a good general technology background and at least 2 years or more experience working with Drupal, with a desire to learn and develop your capabilities. You'll work to high standards, best practices for Drupal, and will have a structured approach to your work.
Essentials Skills:
Drupal 7 site builds, module configuration and theming using Views, Fields, Panels, Webform and the rest of the standard module set
Structured approach to troubleshooting
Confidence with PHP, MySQL, jQuery, HTML5, CSS3, Git, Drush etc
Some good general sysadmin capability
English - comfortable communicating with Project Managers and other developers (client-facing comms are not required)
Desirable Skills:
Drupal Commerce builds
Drupal module development / patching
Some experience with Drupal 8
Experience with Migrate, Features
Theming from scratch or based on framework (Bootstrap, Foundation, Zen etc)
Responsive site build and theme
Understanding of behaviour-driven development
JavaScript, jQuery development, especially frameworks such as Angular or Meteor
Performance optimization for Drupal
Experience Required:
1-3 years professional experience
Required Language Level:
English - intermediary/communicative
Job Location:
How to Apply:
Please send your CV electronically, also stating what day rate you are looking for, when would you be available, and whether you are looking for a full-time or part-time contracting role.
What We Offer:
We are looking to hire additional team member, who will be together remotely with our London based development team and with our other non-UK based EU contractors.
Competitive day rates based on skills set, availability & flexibility
You'll be working alongside other developers, creative team members, themers and sitebuilders to deliver Drupal projects for our clients.
The work is varied, ranging from small maintenance projects on existing websites to full, ground-up site builds. Pair programming and group working is encouraged amongst our developers, and we have a strong team dynamic.
Deadline for applications: 29.07.2018.