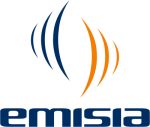 Emisia Consulting is a leading software development company located in Kragujevac, specialized in translation software applications, with a long tradition of providing quality software solutions. For more information about the company, please visit www.emisia.net.
Due to the fact that we consider the prosperity of our company to be the outcome of capabilities and skills of our employees, we pay serious attention to the selection of our staff and their further advancement. Currently, we are looking for a talented, detail oriented
DevOps Engineer
Kragujevac
If you're looking for a challenging position that exposes your skills, this is the job for you!
What you need for this position:
Networking
Mid-level Network Experience / Network engineering concepts: OSI layer familiarity, Firewalls and VPNs
Mid-level knowledge of DNS, DHCP, LDAP
Operating systems
Mid-level knowledge of Linux / Unix administration
Mid-level knowledge of MS Windows administration
Other
Understanding of Unix shells / scripting languages: Bash shell, Python, PHP, Perl
Basic knowledge of VMware Tools, vSphere, ESXI
Basic knowledge of version control system SVN, GIT
Basic knowledge of any programming language, understanding of code management
Mid-level knowledge of English language
Strong communication skills
Good organizational skills and time management
Self-initiative and capability of working in a fast paced environment
It is an advantage if you have:
Basic knowledge of monitoring tools such as Nagios and alternatives
Basic knowledge of AWS cloud/platform
Basic knowledge of Apache Maven
Basic knowledge of Docker
Experience in managing Jenkins
Experience with IDE (Integrated Development Environment), Eclipse or other
What you will be doing:
Administrating, installing and configuring DevOps related production services
Monitoring DevOps related production services
Configuring and managing services (Apache, MySQL, Tomcat etc.)
Working place is in Kragujevac, which would require you to be stationed in Kragujevac as well.
Please note that due to large number of applications we receive, we will only contact those candidates that are selected for an interview.
Looking forward to receiving your resume!
Application deadline: 05/31/2018