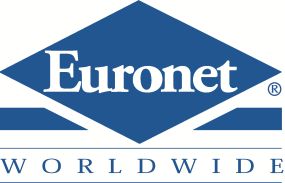 Euronet Worldwide Inc. (NASDAQ: EEFT) is a global leader for processing secure electronic financial transactions. Our products facilitate the movement of payments around the world and connect our partners - financial institutions, retailers and mobile operators - with their end-consumers both locally and globally. We process over one billion payment transactions originating on our global automated teller machine (ATM) and point-of-sale (POS) networks using our proprietary technology platform.
We are currently looking for a
Monitoring Tools Expert in our CL1 Monitoring Center
Settled in our Belgrade office – Euronet Services d.o.o.
Euronet Services d.o.o. is a subsidiary of Euronet Worldwide in Serbia. We're offering wide range of services for financial institutions, retailers, service provider and individual consumers.
System Analysts are needed for our European Electronic Fund Transfer business.
Job description:
Main duty will be transformation from current monitoring tools to create a scalable and complex monitoring environment based on new requirements set by the continuous business growth
Building relationship between monitoring tools and service catalogue
Additional tasks related to monitoring enhancements
Required skills:
Participated in building infrastructure and service monitoring capabilities up from scratch
Experience in some of the open source systems (Graylog, Elasticsearch, Icinga2, Zabbix, Kibana, Grafana)
Proficient in fine tuning existing monitoring capabilities and reducing false positives
Documenting built processes
Knowledge of Linux
Acquiantance in some scripting language would be a plus
Inner motivation and passion for continuous improvement of monitoring usability
Fluency in English
Energetic driven personality motivated by challenges
ITIL/ISO 20000 certificate is an advantage
What we offer:
Possibility to learn and advance according to skills and performance
Very stimulating compensation package
Dynamical and multicultural working environment
Work in one of the biggest transaction processing company in the world
Full time employment after paid trial period
You can send us your biography and cover letters electronically.
Deadline for applications: 21.03.2019.