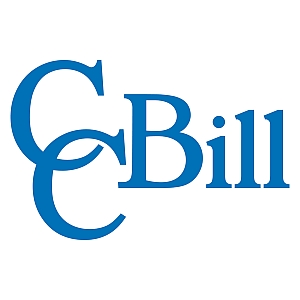 We are looking for:
Event Manager In-House
Belgrade, Novi Sad
The Event Manager is well organized professional who is able to manage the various types international events in full (trade shows, lunch & learns, webinars, presentations, seminars), from the planning and budgeting phase, through execution to post-show follow-up and reporting. Event Manager should have the skills to create event-related marketing campaigns, and collaborate with the marketing and sales team to generate demand for phoenixNAP.
CCBill integration partner phoenixNAP is a global IT services provider offering progressive Infrastructure-as-a-Service solutions from locations worldwide. Our bare metal server, cloud, hardware leasing and colocation options are built to meet the evolving technology demands businesses require without sacrificing performance.
The ideal candidate must be a creative and energetic marketer with experience in trade shows management and digital marketing, actively searching for new opportunities and solutions, able to create and execute critical marketing and event-related initiatives with compelling, optimized content and messaging.
Position is full time; 40 hours per week of work
Working hours are Monday to Friday from 12 PM -8 PM in order to ensure overlap with US-based team
Minimum (Necessary) Qualifications
2+ years' experience in Event Management and Marketing
Bachelor's degree in Marketing, Advertising, Communications or equivalent education or experience
Understanding of mass email platform functionality
Experience in the Information Technologies or Hosting industries preferred
Experience using Sales Force or other CRM tool for campaign and lead tracking is a plus
Experience using HubSpot or other inbound Marketing Automation Tool for email and social media deployment is a plus
High degree of professionalism
Demonstrated excellent interpersonal skills
Ability to interface effectively with all levels of employees/management
Ability to stay focused to ensure that projects are completed accurately and on time
Demonstrated excellent organizational skills
Ability to prioritize and complete multiple interdepartmental tasks in a timely fashion
Excellent verbal and written communication skills
Fluency in written and spoken English
Project Work
Manage trade shows: contracting, budget allocation; early booking, planning the messaging and tactics with stakeholders; planning and executing booth-related activities (booth selection, design, furniture and equipment rental), coordinating between all interested parties, vendors and third-party agencies; training phoenixNAP sales representatives to support on-premise activities: pre and post show engagement, follow ups, post-show reporting; manage collateral and promotional materials needed
Manage Lunch & Learns, presentations, workshops, seminars, webinars and similar online events (both live and recorded): creating and sending invitations; creating and managing registrations page; coordinating between all interested parties, vendors and third-party agencies; pre and post event engagement, follow ups, post-event reporting; managing webinar presentation platform; coordinating events video recording, editing, getting approvals for releasing the video, hosting and distributing video content, using it as an asset to create demand generation
Partner communications regarding event scheduling, agenda creation, topic discussions, obtaining power points from speakers, tracking of costs and submission of relevant invoices for payment
Support phoenixNAP sales representatives when they are attending events
Yearly planning, budgeting and reporting for all events; cost tracking, management of event-related invoices, creation of relevant cost breakdowns and collection of relevant documentation for partner and co-marketing funds (MDF) sponsored events – including invoices, photos, samples of marketing brochures
Research trade shows and events and suggest which ones phoenixNAP should participate and in what capacity
Participate in other Marketing Department activities that support demand generation; perform other marketing duties as required
Team Work
Helps other team members with any issues they may encounter so as to maintain overall team effectiveness.
Actively seeks to promote a healthy team environment so as to maintain and increase overall team morale and individual team members' job satisfaction
Whenever needed, interacts and assists with members of other teams so as to contribute to the overall company culture
Communication
Carries out day-to-day communication with other teams so as to ensure that all team members are sufficiently aware of work being carried out by their colleagues
Keeps supervisor(s) informed about any issues that may arise
Establishes and maintains communication with all stakeholders so as to tackle issues or anomalies that may arise
Interacts with other teams to ensure that all relevant departments are up to speed on all projects
What we offer
Highly talented, professional and friendly team
The ability to use cutting edge technologies
Introductory training
Possibility for personal and professional growth
Private health insurance
Flexible working hours
Free soft drinks, fruit, tea and coffee
Social activities and very friendly working environment
If you are interested in this position, please send a cover letter and CV in English.
Deadline for applications: 21.11.2019.