Oglas dostupan i osobama sa invaliditetom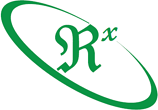 If you are a HTML/PHP/CSS experienced and results oriented developer, with a passion about developing high quality products and being part of a young team of innovative coders, then this one is for you!
Come join us and unleash your talent within a small, yet expanding company!
We are looking for an:
Experienced Web Developer
Work from home
Your profile should include:
at least 2 years of web development experience with project portfolio,
SQL (MySQL, PostgresSQL, etc.), core PHP, MVC design patterns
knowledge of the following frameworks is a plus (Phalcon , CakePHP, CodeIgniter, Laravel, Symfony, etc.)
HTML, JS - knowledge of frameworks is a plus (jQuery, ExtJS, AngularJS, etc.)
basic programming skills in C, C++, C#;
English language, good communication skills, personal initiative, team-work, a sense of humor.
Your main responsibilities:
development of custom web apps - front-end & back-end;
maintenance and upgrading of existing web apps.
Some auxiliary responsibilities:
maintenance and upgrading of existing apps
Our offer:
Flexible hours;
Working from home;
Competitive compensation package based on experience and skills development.
Deadline for applications: 05.07.2018.