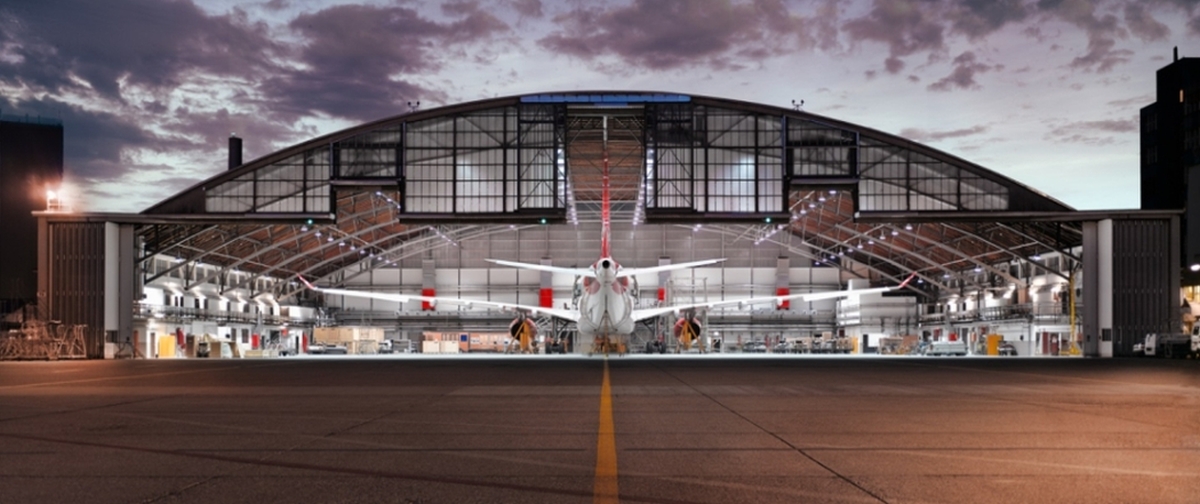 Join us in our Excellence Center in Belgrade!
Headquartered at Zurich Airport in Switzerland, SR Technics is one of the world's leading independent providers of technical services for the civil aviation sector. It provides services to about 500 airline customers through an extensive network of international operations and sales offices in Europe, America, Asia and the Middle East.
Part of SR Technics' vision is to have a global footprint that brings SR Technics closer to our customers wherever they are in the world, with the right services and know-how in the right place.
To meet the highly ambitious strategic growth plans SR Technics is currently looking to select a confident and enthusiastic:
Field Service Representative
As a part of the Account Management Europe & America team, the Field Service Representative (FSR) is responsible for providing advanced aircraft subject knowledge for the program. S/He interfaces with the customer on behalf of SR Technics Office for field matters relating to aircraft. The position holder provides assistance to sites, to resolve complex technical issues including troubleshooting, aircraft configuration and capability, and coordination of engineering support. Furthermore the FSR serves as the single point of contact to develop a good relationship to the customer in order to constantly improve our product.
Your responsibilities:
Provide assistance on technical issues relating to aircraft operations, maintenance, repairs, troubleshooting and logistics support
Review engineering changes with regard to their effect on the product in the field, including maintain documentation updates and coordinate communication plans with Customers on impact to their operations
Generate leads for additional business volume & scope (Customer Training Services, Non-Program etc.) in collaboration with Account Management
Support manager(s) in executing the Customer Experience Program and Deployed Services responsibilities
Perform frequent travels to customer facilities in order to align onsite with customer interfaces (Operations and Engineering)
Comply with any requirement to relocate assignment as determined by the business and/or the customer to ensure SR Technics business objectives and contract deliverables are met and customer operational needs are supported
Provide support during conferences and program reviews, etc. at the request of SR Technics and/or the customer
Prepare and distribute appropriate reports
Your profile:
To fulfill this position successfully, your qualifications must include:
University degree with technical / engineering background
Additional education in Business Administration is desired
Certificates in Aviation Legislation (B1) (Module 10 in Part66 Basic Module Training) or Type Training Cat A (aircraft program as per contract fleet) would be considered as an advantage
5 years of working experience in aviation industry
3+ years of working experience in a technical role within the MRO industry with customer facing responsibilities
Basic knowledge in Business Economics and prior experience in contract negotiation is desired
Expertise in relationship management and exposure to working under time pressure
Basic understanding of contract law would be a plus
Experience in coordinating solutions to technical matters relevant to an airline
Ability to understand and explain technical issues to non-technical audience
Fluency in English
IT skills:

MS Office
Aircraft Maintenance Manuals (AMM), Component Maintenance Manuals (CMM), IPC, OEM Data
SAS reports
QlikView
SAP (CV04N, MM03)

Expertise in relationship management
Good communication and negotiation skills
Organizational skills and ability to coordinate the tasks
Customer-oriented personality
Your chance:
An attractive position in a global and dynamic company in the aircraft maintenance business
Competitive employment conditions
Opportunity for professional and personal development
Thank you for your interest.
By submitting your application, you give your consent that all personal data you have submitted here may be processed by us for the purposes of the selection process in our company.
Please note that only candidates selected for the interviews will be contacted.
Deadline for applications: 25.08.2018.