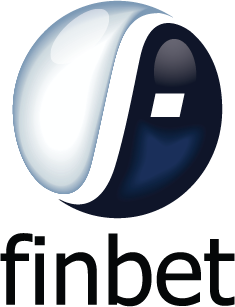 Finbet d.o.o., a member of international Fincore group is hiring IT professionals for its Belgrade office.
To that end, Finbet is seeking for:
DevOps Engineer
Who are Finbet?
We make and run software for companies across many industries – with roots in banking/finance, the company has continuously evolved, expanding into gaming, sports betting, healthcare and the civil service.
What's the opportunity?
As a DevOps you will be working across multiple teams and departments to enhance and support IT stack of high availability, low latency and scalable systems that will challenge you and diversify your skills.
You'll take some of the real-time responsibilities such as everyday support, systems troubleshooting, incident management, delivery process automation, monitoring and tuning.
When required, you'll perform root cause analysis for critical incidents, and where possible provide suggestions, improvements and best practices to mitigate future incidents
Additionally, you will be collaborating with internal and external subject matter experts and infrastructure teams as well as actively participating in team activities such as recommending process improvements and conducting tool evaluations in an effort to improve reliability, scalability, and maintainability.
Key Qualifications and Skills
Good understanding of Linux based systems
Scripting experience with Python, Perl or Bash
Understanding of source control management solutions, build tools and/or configuration management
Understanding of container platforms and orchestration (Docker, Swarm/Kubernetes)
Experience with configuration management tools (Ansible, Chef, Puppet, etc.)
Understanding of internet architectures, including web, application, and database components.
Familiarity with large scale monitoring/alerting solutions concepts and tools
Will be considered a plus
Hands on experience with cloud infrastructure platform (AWS, Azure, etc.)
Experience with PostgreSQL or MongoDB
Experience with Apache Kafka/Zookeeper
General networking skills including understanding of firewalls, DNS, NAT etc.
A degree to BS/MS level, in Computer-Science, Electronics, Mathematics or similar.
We are looking for people with strong analytical skills, who are keen to challenge themselves and willing to learn new technologies. Since the Go programming language is our language of choice for services development, we would expect you to be willing (and eager!) to familiarize yourself with it.
Good verbal and written English is preferred, as we work with international companies.
What we can offer you
Stability is important – we offer positions with permanent status, where you can hone your skills and thrive.
Very competitive pay structure and benefits, with potential to progress to team-lead and management positions.
Flexibility and work-life balance; whether you like an early or late start - there is a place for you here.
Welcoming atmosphere around the office, with a multinational team full of experienced and helpful colleagues.
Socializing – including company excursions and office parties, mini concerts.
If you think you would fit in well, send us your application and CV now. We will be in touch with the shortlisted candidates.
Please send CV's electronically.
Finbet is committed to protecting the privacy and security of all personal information that we process.
Full list of available positions on http://www.finbet.rs
Deadline for applications: 22.03.2019.