Oglas dostupan i osobama sa invaliditetom
Oglas dostupan i studentima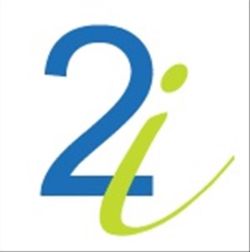 Freelance Programmer: Ruby on Rails
Freelance from home over Skype / Internet
2iLtd is a leading software development and outsourcing company. Our distribution of our offices and development locations (United States, Canada, UK, Malta, Palestinian Territories and India) make us one of the most efficient and cost effective outsourcing and software development destinations in the industry. We specialize in portals development, back office and software outsourcing services, along with the development and implementation of custom software for small to medium size companies. Our success comes from following one simple philosophy in our day to day operations: "Get the best solutions at the cheapest price possible." We achieve this by carefully looking at the best locations that can provide talent, time to market at the cheapest prices possible without compromising quality. Hence, our biggest two development centers are located in Malta and Palestinian Territories (but not India!). Our India development center is our third largest allowing us and you to determine the best place and best talents to work on your projects while cutting your costs and not quality. Now we are looking for part-time developers with knowledge of Ruby on Rails to join our 2iLtd team. It is a freelance position so you will be working up to 10-15 hours weekly from Serbia for our company.
We are looking for an applicant with a University degree in Computer Science, engineering or equivalent with 2-3 years of experience working as an Developer in successful product delivery within an enterprise software company.
Company 2iLtd from Malta is looking for experienced freelance developers, with knowledge of Ruby on Rails with:
Good Communication skills (English)
Experience with Ruby on Rails
We offer:
Competitive and negotiated rate.
Candidates will have to pass a timed Ruby on Rails programming online test/quiz to get the position.
You can send the CV and your application electronically.
Deadline for applications: 17.05.2018.