Oglas dostupan i osobama sa invaliditetom
Oglas dostupan i studentima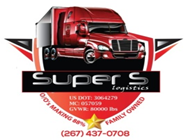 Super S Logistics is dedicated to provide top level service to both our customers and our drivers. These factors have prompted rapid growth in our company and as a result we are seeking to expand our team further. We are seeking a dedicated hard working individual to add to our team.
Freight Dispatcher
With minimum 1 year of experience dispatching trucks and coordinating freight movements
Work from home (14:30-23:00 Mon-Fri)

Job Function:
Responsible for locating and coordinating the movement of freight
Essential Function:
Identify and negotiate freight rates in the best interest of drivers and company
Coordinate timing of freight movement based on distance, road conditions, log book compliance; ensure freight appointment times will be met and on time
Execute delivery instructions based on appointment times, remain in constant contact with drivers and customers to ensure on time delivery, receive status updates on pick up/delivery and communicate as necessary
Set up contracts with freight brokers and ensure all load documents are accurate
Keep internal freight tracking software updated and accurate
Verify that drivers logs are accurate and in compliance, troubleshoot any issues as necessary
Work through any issues that arise with both the customer and drivers and identify and execute best possible resolution
Skills and Requirements:
Must be fluent in English, both written and verbal with excellent communication skills
Minimum 1 year of experience dispatching trucks and coordinating freight movements
Strong PC skills and experience with MS Office; load board knowledge
Knowledge of US geography and roadways preferred
Strong negotiation skills and understanding of freight movement costs by area, time, load detail
Logical thinker, must be able to coordinate timing based around distance, road conditions, log book compliance
Ability to handle high stress situations and multi task in a fast paced environment
Salary range:
60.000,00 - 100.000,00 RSD
Please apply electronically or via Viber +1 267 437 0708.
Deadline for applications: 30.08.2018.