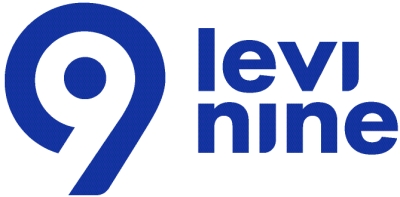 LEVI9 IT SERVICES (www.levi9.com) is 850-strong Dutch IT service provider with four Delivery Centers in Central and Eastern Europe. We partner with clients from an eclectic array of industries, ranging from digital marketing and sales, over transportation services, banking and ISVs to TV production. We are either involved in our clients-core businesses, or directly support them. This level of involvement requires that we are responsible for choosing the right technologies and architectural solutions to fit the business.
We can achieve all of this because we hire smart, capable, daring people who take pride in their work and the work environment we create together.
We make a strong commitment to our people - join us, grow with us and become a part of our successful story!
Due to the expansion of services and new clients, we are looking for a:
Frontend Developer
Job location: Belgrade
Job summary / Short role description:
This is a Medior/Senior position in our Belgrade office. You will spend most of your time developing, maintaining, documenting and testing parts or whole software solutions. You will need to analyze requirements, provide design and specification of new or already developed systems.
Requirements:
Proficient knowledge of HTML5 and CSS3
Experience using CSS preprocessors (SASS, LESS)
Good understanding of client-side scripting
Knowledge of MV* JS framework (AngularJS, Ember.js, KnockoutJS, Backbone ...)
Experience using some of UI javascript frameworks and/or libraries (ReactJS, Vue.js, Ext.js ...) is a plus
Experience building hybrid mobile applications using Cordova/Phonegap/Ionic frameworks is a plus
Experience using NodeJS modules for application build cycle (Bower/Grunt/Gulp) is a plus
Experience using some of testing frameworks (Jasmine, Mocha ...) is a plus
Experience working with RESTful services is a plus
Knowledge of server side language (Java, PHP, etc.) is a plus
What we offer:
Permanent employment
A competitive salary and benefits
A dynamic international working environment and great career opportunities
Personal Development through Development Plans, training, education and certifications
Business trips to clients in Western Europe
Private health insurance
Fun, informal and supportive work atmosphere
Join the magic number!
If you are interested in becoming a part of our team, please send your resume in English.
Deadline for applications: 21.06.2017.