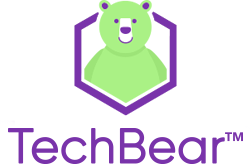 Full Stack Developer
Novi Sad
TechBear is dedicated to helping your company grow by providing inexpensive, reliable and effective business technology solutions and create channels for new customers.
We specialize in using technology to drive new business your way in the most effective and affordable ways.
In short, we are a partner that allows you to focus on your clients and have us generate leads and inexpensively manage your technology.
Full Stack Developer's job would consist of creating and implementing APIs, maintaining various websites, and assistance on our other projects.
Job requirements
Required Skills
Minimum 3 years of working experience at a similar position.
Excellent knowledge of PHP.
Proficient knowledge of HTML/CSS.
Knowledge of Javascript, Jquery, Ajax.
Experience with APIs.
Experienced at WordPress.
Good English language skills.
Extra Skills
SQL experience.
REST API experience.
Organized and detail-oriented.
Creativity and conceptual skills.
Excellent communication skills.
Teamwork-oriented.
Good interpersonal skills.
Tasks
Development of WordPress plugins for API integration.
Debugging issues and testing.
Creating complete websites for clients.
Various jobs on maintaining websites.
Benefits
Learning new skills.
Team work.
Dynamic working space.
Creative and willing to help coworkers.
Great office location.
Team Events
Fruits and drinks
Deadline for applications: 05.07.2019.