Oglas dostupan i osobama sa invaliditetom
Oglas dostupan i studentima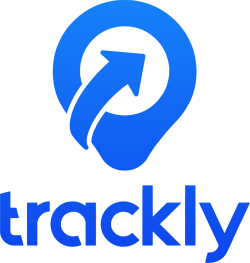 Full Stack Developer
Remote Position
The ideal candidate
Quick and self-learner.
A great team player.
You appreciate autonomy.
Hungry to learn new technologies and stay up to date with the latest best solutions around.
Lean development enthusiastic.
Love talking to customers and ship fixes fast.
Is willing to run fast and break things, in "startup" mode.
Job Description
As a developer at our startup company, you'll get to build high-quality software which will help thousands of companies worldwide. That means you will get to be responsible for building the front-end or back-end of the service. If you are afraid of hard work you're not the right fit for our team.
Requirements
Experience working with team using scrum, kanban board, git
Proficient in Node.JS / JavaScript, HTML5, CSS3
Experience of using front-end JavaScript framework Angular
Strong communication skills
Good knowledge of HTTP and REST* Experience with building APIs
Experience with MongoDB
Where and When?
You can work from absolutely anywhere.We communicate on Slack mainly. Location is unimportant, as long as you are available, enthusiastic, committed, and passionate.You can work more or less whenever you want as long as we can fit it in around the needs & tasks in hand. We do not have a specific set of times for now. Being flexible is key – We need someone who will be able to work on weekends sometimes as well (and take time off during the week, consequently, if needed) We are looking for someone asap, the sooner the better, tomorrow wouldn't be out of the question, in fact, tomorrow would be good.
Reached the end and still interested?
Please contact us and let us know why you're the right fit for our company.
Please use the code/word "remote" as the first word of your application, or we will ignore your application, to make sure you read it.
Salary range: $1500-$2500
Deadline for applications: 20.05.2018.