Full Stack Node.JS Engineer
Beograd, Knez Mihajla 1-3
06.03.2021.
ugovor
puno radno vreme
dostupno studentima
dostupno osobama sa invaliditetom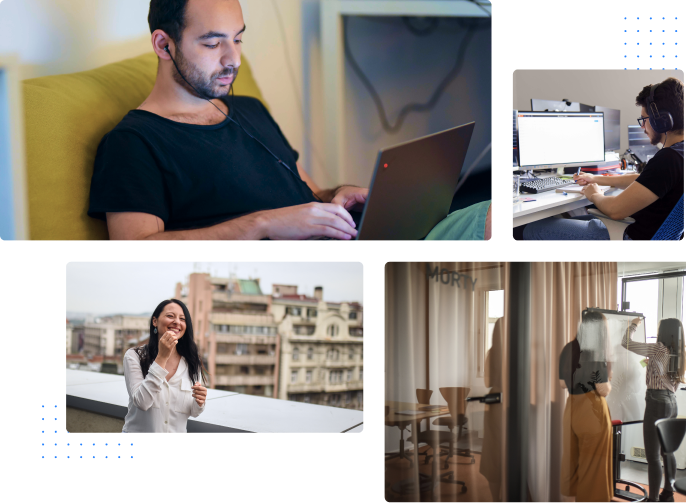 Who are we?
TradeCore is a platform-as-a-service provider that enables fintechs to build next-generation banking and investment products. TradeCore's full stack offering does all the heavy lifting, allowing companies to focus on launching unique customer experiences. By providing access to the core, and complex, infrastructure of compliance, regulation, payments, banking and capital markets in the form of a service, their customers are able to take advantage of TradeCore's accumulated domain expertise and focus their attention on the core essentials of their own product offering.
---
Why do we need you?
We're growing our team and looking for a person to join us in developing our TradeCore Platform.
TradeCore Platform is an asset-agnostic investment and banking platform-as-a-service, with access to a wide range of liquidity and payment service providers. The platform offers fast, compliant customer onboarding and instant product development with turnkey brokerage functionalities.
From expanding and updating platform features to developing new ones, this role is a unique opportunity to work with high-load services and pioneering fintech technology.
Are you detail-oriented, self-organized and a proactive learner? Ideally, we're looking for someone that possesses these traits and is willing to get stuck in with the team to meet objectives and grow with the company. If you're confident, reliable, analytical, and not afraid to unleash your creativity, this could be the role for you.
---
In order to be successful in your role, you should have knowledge and experience with:
3+ years of Software Development experience
At least 1+ year of Node.js/JavaScript experience
Strong JavaScript understanding
Experienced with SQL and Redis
Building REST API's
It will be considered a bonus if you have experience with:
React.Js framework
Express
Sequelize
PostgreSQL
Socket.io
Amazon SQS
ElasticSearch
We are offering you:
An opportunity to work and have an impact on cutting-edge FinTech products
A competitive salary, based on your experience and performance
A budget for professional advancement, as we understand how important it is to work on expanding your knowledge
We are recognizing and rewarding small and big achievements and the ones who live our values
Wellbeing programs which include emotional support, private health insurance, enhanced maternity leave, family and parental support and much more
22 days paid vacation (accruing an additional day per year, unlimited after 6 years of service)
Friendly offices in downtown Belgrade with a fully stocked kitchen
As part of the TradeCore team, you have the opportunity to contribute, learn, improve your skills and expand your potential. Are you ready?
TradeCore is a platform-as-a-service provider that enables fintechs to build next-generation banking and investment products.TradeCore's full stack offering does all the heavy lifting, allowing companies to focus on launching unique customer experiences. By providing access to the core, and complex, ... Saznajte više
Beneficije
Timska druženja
Edukacija, profesionalni razvoj
Hrana i piće
Sport i rekreacija
Dobrovoljno zdravstveno osiguranje
Zdravlje
Godišnji odmor i slobodni dani
Fleksibilno radno vreme
Više o poslodavcu