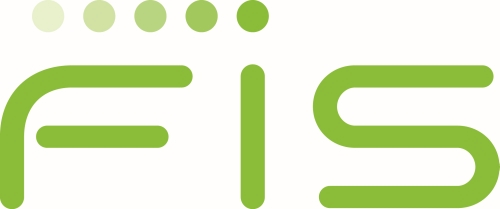 Functional Risk Analyst
Job location: Belgrade
About Us
FIS is a global leader in financial services technology, with a focus on retail and institutional banking, payments, asset and wealth management, risk & compliance, consulting and outsourcing solutions. Through the depth and breadth of our solutions portfolio, global capabilities and domain expertise, FIS serves more than 20,000 clients in over 130 countries. Headquartered in Jacksonville, Fla., FIS employs more than 55,000 people worldwide and holds leadership positions in payment processing, financial software and banking solutions. Providing software, services and outsourcing of the technology that empowers the financial world, FIS is a Fortune 500 company and is a member of Standard & Poor's 500® Index.
Position Responsibilities:
As a Functional Risk Analyst in our functional development team you will work closely together with a Stockholm based team of five highly motivated developers and functional analysts. The development is done per the agile methodology scrum, where development is broken down in four-week iterations. The team takes full responsibility for its solution which includes both working on continuous improvements as well as innovations. In your role, you will together with the team be responsible for the quality assurance of the functional area. The responsibility of the team includes calculations of real-time portfolio risk as well as enterprise risk calculations and reporting.
As a Functional Analyst you will:
Develop domain knowledge to enhance our product solution
Build and maintain automated tests and test data
Plan and perform test activities
Interact with developers, product owners, other functional analysts and other teams to ensure delivery of a sound solution
Reference: rWIE6qnquxI6q-ZeBUVCmwJnpmp_pNhVNPhFmg57hYo.
We will offer you challenges, where understanding customer requirements and solving problems is a key part. We believe that the best solutions are built if you can be proud of what you produce! By working closely together with your team you will get a deep understanding of market needs, primarily within portfolio risk.
Position requirements
We expect you to have the following knowledge:
M Sc. In Financial Mathematics, or similar degree
Previous experience of quality assurance or business analyst work within finance is preferred
Technical knowledge, preferably experience of software development
A great interest in developing sustainable solutions with focus on quality and performance.
Good English skills as well as good communication skills
Knowledge about market, credit and default risks is a plus
We are looking for candidates who:
Have a strong interest in the financial market
Like to take initiatives
Have analytical thinking and a problem solving attitude
Are communicative and like to work in a team and share knowledge with others
We look forward to receiving your application. Please use only following link in order to apply (only complete online applications will be considered): Apply Here.
Deadline for applications: 18.06.2017.