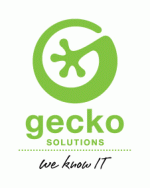 Gecko Solutions is a software company with a mission to provide successful software development solutions while keeping up with world's IT trends. Our development team consists of young but experienced and creative people and it has been growing since the day one.
If you would like to become part of our team and build various applications using cutting edge technologies and improve your skills in a rewarding and positive work environment feel free to send us your job application. You will be given the opportunity to gain new skills while building large-scale web and mobile solutions.
Senior Java Software Engineer
Belgrade
Principal Duties & Responsibilities
Design and implementation of highly concurrent and scalable web applications and APIs
Acts as principle contributor to technical feasibility studies, business cases and proposals
Defines and maintains development standards and best practices
Provide technical mentoring for software engineers
Participation in all phases of software development process
Skills, Experience & Qualifications Required
University degree in computer science (or equivalent)
5+ years of professional experience in software development using Java web technologies
Proficiency with Java web technologies (JavaEE, Spring, JPA, Hibernate, Maven, …)
Proficiency with Java Web services, REST/SOAP protocols and integrations
Experience in implementation of highly scalable service-based platforms
Good interpersonal, communication and problem-solving skills
Solid communication skills in English
What else is a plus?
Hands-on experience in designing and implementation of microservice-based platforms
Experience with different security solutions and integrations such as LDAP/Kerberos/SSO
Experience with NoSQL databases
Experience with Docker containers and Kubernetes
A passion for perfection in your code
We offer:
Challenging tasks in a highly professional environment
Ability to learn from experienced colleagues
Working in small and skilled teams
Salaries and conditions which correspond to the high demands
Possibility to travel abroad
Social events and sports
Send us your application.
Deadline for applications: 16.10.2019.