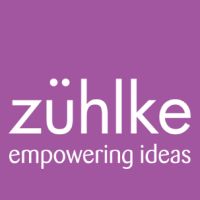 Global Mobility & International Business Traveler Specialist
Belgrade
Who we are
Zühlke is a service provider for innovation projects. We develop financially successful products, services and business models for today's digital world – from coming up with the initial idea through to the implementation and operation. We can achieve this by drawing on the experience of over 1000 in-house experts and of more than 10.000 successful projects.
Zühlke Serbia is an attractive employer that offers challenging career opportunities. Within the Zühlke Group, we position ourselves as a center of expertise for distributed, agile software development. Together with colleagues in Switzerland, Germany, the UK, Austria, Singapore, Hong Kong and Bulgaria we work on challenging software projects involving the latest technologies and variety of known practices.
We are currently looking for a person to join our team as a Global Mobility & International Business Traveler Specialist.
Our offering
You will have the opportunity to benefit from:
permanent contract with competitive salary in an international company
training package (dedicated working days - approx. 5 % of your time and a matching financial budget)
work in an inspiring yet challenging environment with skilled and fun people
clear career path with diversified tasks, growing responsibilities and room for your creativity
opportunity to collaborate with colleagues across the Zühlke Group
Your skills
We are looking for a trustworthy person, at least 6th degree education (preferably law, business administration, economics or human resources) and the following skills:
understanding of Global Mobility and International Business Traveler processes and assignment lifecycle including compensation methodology
2-4 years of practical experience in a similar position working within the field of international assignments
experience in administrative and coordinative work
proficient user of the Microsoft Office Tool Suite, especially in Excel and Word
fluent in English (written and spoken)
initiative, flexible and ambitious personality who is willing to work independently
Responsibilities
We expect you to:
serve as a first point of contact for various stakeholders in all Global Mobility and International Business Traveler related questions and support the establishment of group-wide related policies
be responsible for the planning, coordination and execution of group-wide assignments (end-to-end coordination of all in- and outsourced services and activities throughout the life-cycle of an assignment)
calculate cost projections for international assignment compensation packages.
conduct risk evaluations of International Business Traveler outbounds and take care of their legal compliance
collaborate with local country teams and third parties in Global Mobility and International Business Traveler matters and conduct in depth policy counselling for assignees and line managers.
Deadline for applications: 19.08.2018.