Oglas dostupan i studentima
Global Media Box d.o.o. raspisuje oglas za poziciju Training and Development Officer. Za obavljanje ovog posla neophodno je dobro poznavanje jezika na kojem je oglas napisan. Ukoliko tekst oglasa ne razumete u potpunosti, savetujemo vam da razmislite da li je ovo pravi posao za vas.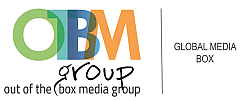 We are looking for:
TRAINING AND DEVELOPMENT OFFICER
Belgrade
If you're considering teaching but prefer working with adults to increase their knowledge and practical skills, a career as a training and development officer may suit you.
In this role you'll handle the learning and professional development of an organisation's workforce.
It is your job to equip staff with the knowledge, practical skills and motivation to carry out work-related tasks.
Training and development officer help with the ongoing, long-term improvement of employees' skills, enabling them to fulfil their potential within their organisation.
Increasingly, training and development officer is required to be strategic rather than reactive, assessing the skills and knowledge within an organisation and determining what training is needed to grow and retain these skills.
Responsibilities
You'll need to:
identify training and development needs within an organisation through job analysis, appraisal schemes and regular consultation with business managers and human resources departments
design and expand training and development programs based on the needs of the organisation and the individual
work in a team to produce programs that are satisfactory to all relevant parties in an organisation, such as line managers, accountants and senior managers at board level
devise individual learning plans
monitor and review the progress of trainees through questionnaires and discussions with managers
evaluate training and development programs
help line managers and trainers solve specific training problems, either on a one-to-one basis or in groups
research new technologies and methodologies in workplace learning and present this research
support onboarding of new hires
Skills
You will need to have:
previous work experience in training people for sale
written and spoken English at an advanced level
interpersonal skills that enable you to work with people at all levels, motivate others and change people's attitudes when necessary
written and spoken communication skills that allow you to inform and advise others clearly
problem-solving and negotiation skills
initiative and the ability to offer new ideas
organisational and planning skills to manage your time and to meet deadlines and objectives
good time-keeping skills to enable you to effectively manage training schedules
personal commitment to improving your own knowledge and skills
We are offering you…
competitive compensation package
vibrant, friendly and dynamic young team
great working conditions within motivating international environment
opportunities for advancement
If you believe you have what it takes, please send your CV electronically.
Only short listed candidates will be contacted.
Deadline for applications: 20.12.2017.
---