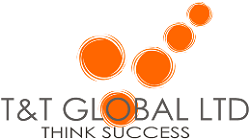 We are international company, dealing with several, different projects. At the current moment, we have open position for
HR Generalist
Belgrade
Resposibilities:
Creating, managing and growing a successful HR structure
Working collaboratively with other Team Leaders and the management, in order to establish an effective HR strategy
Coordinating trainings, coachings and other employee development activities
Advising management in appropriate resolution of employee relations issues
Preparing reports and recommending procedural changes (if necessary)
All hands on the recruitment process, preparing contracts, additional agreements, etc.
Qualifications and skills:
Experience as HR Manager for at least 1 year
Energetic personality with a "Can do" attitude
Extremely resourceful and proactive in identifying problems and finding solutions
Flexible and able to comfortably handle multiple tasks simultaneously
Outstanding verbal, written and presentation skills
College degree in Human Resources, Communications or related subject is preferred
Fluent in English, spoken and written
We are here to offer you:
Opportunity to work for a fast-growing company and gain multicultural experience
Great working atmosphere within a team of successful, talented and motivated professionals
Open-minded management team promoting innovation, personal development, and professional growth
If you see yourself in this role, if you are ready for challenges and wants to join our team, please send us your CV.
We will contact only short-listed candidates. All applications will be treated in strict confidentiality.
Deadline for applications: 03.05.2017.