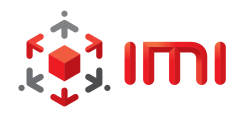 Integrated Micro-Electronics LLC Nis is part of Integrated Micro-Electronics, Inc. (IMI) - a leading provider of electronic manufacturing services (EMS) and power semiconductor assembly and test services. IMI serves some of the world's leading original equipment manufacturers (OEMs) in the computing, communications, consumer, automotive, industrial, and medical electronics markets. It is consistently ranked among the top 17 EMS providers in the world. In the automotive market, it is now the 5th largest EMS provider in the world. Founded in 1980 as joint venture between Ayala Corporation and Resins Inc., IMI now operates in 21 manufacturing sites around the world located in the Philippines, China, Singapore, the United States of America, Mexico, Bulgaria, the Czech Republic and Serbia.
Currently we are looking to employ a
HR Specialist
to join our Human Resources team in Nis, Serbia.
General purpose of the job: Ensuring the lawful implementation of the company's activities. Coordinate the management of data for the company employees and the processes for the appointment, re-appointment and dismissal of staff.
Main duties and responsibilities:
Drafting/preparation acts on the organization and job classification and regulation of the contractual status of employees, Internal Rulebooks;
Prepares and drafts employment contracts, changes to existing contracts, transferring, promoting and decisions related to termination of employment, decisions, authorizations and other individual acts in the field of labor relations drafting;
Preparation of general and individual acts in the field of legal, personnel and administrative affairs;
Providing professional support to employees and management in the field of labor-legal relations and providing expert opinion in making decisions and defining acts related to the labor-legal status of employees;
Maintains personnel files ensuring compliance with legal requirements;
Responsible for receiving, managing and tracking HR requests to provide high-quality service;
Manage accurate data updates in the HR system and reports upon request;
Continuous improvement of HR operation processes;
Support continuous process improvement initiatives by identifying opportunities and solutions;
Proactively communicates HR policies, programs and employee information;
Expertly assists and directs employees in the rights, obligations and responsibilities established by regulations in the field of employment relations;
Follows deadlines related to applying / changing / unsubscribing to mandatory social security of employees;
Maintains all anticipated documentation and records in the field of employment relations and is responsible for their complete and true content;
Develops employment contracts, decisions, agreements and other documentation in the field of human resources;
Keeps records and making periodic reports on work and situation in the field of legal, personnel and administrative affairs;
Preparation all necessary HR reports; Following HR KPI's;
Participate in implements and follows new GDPR procedures;
Update Organization Chart with any structure and employee's changes;
Assist in recruitment process;
To protect the personal and business information to which he / she has access and to preserve the documents he / she has been entrusted with; Respect Personal Data Protection;
Fulfill the duties in correspondence with the Company Quality and Environmental Policy; the long and short terms goals of the Company.
Requirements:
University degree; Bachelor / Master of Laws;
Minimum 3 years of work experience in jobs in the field of labor law;
Knowledge of labor law regulations;
Reliability, analytics, responsibility and independence in work;
Focus on finding optimal legal solutions;
Perform tasks within set deadlines;
Strong organizational skills with demonstrated ability to prioritize duties;
Flexible & positive attitude; calm-under pressure;
Confidentiality and professionalism in work; Ability to handle data with confidentiality;
English, Intermediate level according to company standards;
Computer literacy - MS Office - Excel, Word, PowerPoint, Outlook;
Independency in work.
Our offer:
Employment contract with Integrated Micro-Electronics d.o.o. Nis;
Working in a multinational team of experts;
Opportunity for continuous development;
Very good compensation package.
If you want to apply please submit CV in English.

Only shortlisted applicants will be contacted for an interview.
Deadline for applications: 28.11.2019.