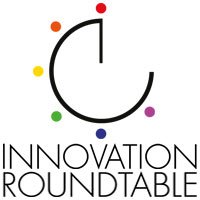 We are looking for:
HR and Recruitment Manager
Remote job position
Serbia
Are you passionate about HR and recruitment? Do you want to learn how to run hiring processes around Europe and find the best talent for a growing organization? Are you a strong advocate of remote employment?
Join us to play a crucial role in strategic HR decisions and learn how remote teams thrive.
Who are we?
Innovation Roundtable® is a team of international, enthusiastic, and passionate people who love to take things into their own hands.
We are the leading network for innovation executives in large multinational firms and we organize workshops on various innovation management topics around the world, as well as an annual Innovation Roundtable Summit in Copenhagen attended by 700 innovators.
How do we work?
We believe in remote work. We work from various places around the world, and you yourself would be able to work from the comfort of your own home, your favorite cafes or local, shared working spaces. We look for people with the right skills, not with the right address.
Your passion for Recruitment and HR will be used to:
Work closely with the CEO and hiring managers
Search for potential HR specialists to speak at our events
Create exciting job ads
Supervise and improve recruitment processes
Select top candidates for strategic positions
Follow current HR and recruitment trends (especially in remote employment)
Identify new ways of using HR techniques to strengthen our business and help us develop in new, meaningful directions
Run face-to-face interviews with leading candidates
Conduct reference calls
Run competence tests
Manage our Recruiter and HR student assistant
Take charge of some HR admin work (payroll, insurance, expenses)
What do you need to do this job well?
You need to be willing to constantly learn, improve, and take charge. Other, necessary skills are:
Passion for recruitment
Strong believe in remote employment
Vision and strategic mindset
Outstanding communication and interaction skills
Flawless English language skills (a must!)
Sharp analytical approach to solving challenges
Self-motivation and ability to work independently
Attention to detail
Ability to work independently
Entrepreneurial spirit
Kind, positive, encouraging, supportive and enthusiastic personality
What do we offer?
This is a unique and challenging job where you will have every opportunity to develop your skills and your understanding of recruitment processes in international companies.
You will also experience:
Extensive learning on how remote employment works
A high level of responsibility from the get-go
A mix of teamwork and independence
Communication with international candidates
Interested?
We screen applications continuously, so please apply as soon as possible.
Make sure to include your CV and your Motivation Letter (in English)
Deadline for applications: 19.07.2019.