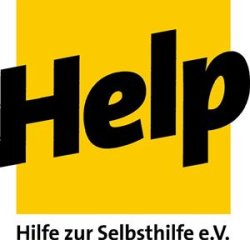 The organization Help-Hilfe zur Selbsthilfe e.V. within the German-funded project "Support to socio-economic stability in the Western Balkans region" announces the following vacancy:
Field Officer
1 full-time position in Nis, limited contract duration with the possibility of extension
Place of work
Help Nis with frequent field trips to the municipalities in the Republic of Serbia targeted, but not limited to, by the project area.
General obligations
Field Officer is responsible for the tasks related to the information campaign, beneficiaries' selection, monitoring and training activities, communication with counterparts involved in the project implementation and evaluation in accordance with the existing regulation in the Republic of Serbia and donor requirements.
Job description
Interaction with the project municipalities and relevant stakeholders,
Active participation in the beneficiaries/clients' selection and socio-economic assessment including home visits,
Preparation of specification of the requested equipment and services in cooperation with the beneficiaries/clients,
Procurement of the equipment/services/training,
Distribution of material inputs in accordance with the Help distribution procedure,
Organization and supervision of the relevant business and vocational training based on the training needs assessment,
Administration of beneficiaries/clients project related documents/files (contracts, offers, orders, waybills, annexes...),
Overall supervision of the supported individual beneficiaries/clients,
Project components monitoring with a focus on the project supported income generating activities,
Professional advice and support to the assisted project beneficiaries/clients,
Reporting upon supervisors' request,
Other duties assigned by the supervisors.
Reporting and Communication
Field Officer reports to the supervisor according to the reporting procedure set by Help. Receives/collects reports from the beneficiaries/clients and other counterparts (representatives of municipalities, NGOs, etc.) according to the monitoring rules set by Help.
Field Officer is obliged to share business information and experiences with the Help staff.
Requirements
Economics background,
Fluency, written and spoken, in English and Serbian,
IT literacy,
Analytical and organizational skills,
Good communication and interpersonal skills, self-initiative, responsibility and reliability,
Ability to work independently and as part of the team,
Active driver status and possession of own vehicle are mandatory,
Previous experience in civic/NGO local/international setting with a similar scope of work will be considered an asset.
Interested candidates, with the required qualifications, may submit their application, including a letter of interest, Curriculum Vitae and references, in English only, to Help, electronically, latest by the 28.07.2018.
Additional proofs (diplomas etc.) are not required at this stage.
Applications received after the closing date will not be considered.
Only candidates shortlisted for interview will be notified.