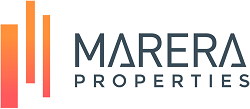 We are looking for a:
Human Resources Manager
Belgrade
We are looking for an ambitious and experienced Human Resource Manager to join our growing team to oversee all aspects of human resources practices and processes. This is a great opportunity for an individual looking for an exciting and fast-paced work environment with many opportunities for professional growth.
As a Human Resource Manager you will be responsible for developing and implementing HR strategies and initiatives aligned with the overall business strategy. Provide a comprehensive HR service which ensures that managers and employees are equipped with best practice to foster a high performance culture.
SPECIFIC RESPONSIBILITIES:
Develop and implement HR strategies and initiatives aligned with the overall business strategy
Bridge management and employee relations by addressing demands, grievances or other issues
Manage the recruitment and selection process
Support current and future business needs through the development, engagement, motivation and preservation of human capital
Develop and monitor overall HR strategies, systems, tactics and procedures across the organization
Nurture a positive working environment
Oversee and manage a performance appraisal system that drives high performance
Maintain pay plan and benefits program
Assess training needs to apply and monitor training programs
Report to management and provide decision support through HR metrics
Ensure legal compliance throughout human resource policies and management
Advises management in appropriate resolution of employee relations issues
Responds to inquiries regarding policies, procedures, and programs
Conducts wage surveys within labour market to determine competitive wage rate
Prepares budget of human resources operations
Prepares employee separation notices and related documentation, and conducts exit interviews to determine reasons behind separations
Contracts with outside suppliers to provide employee services, such as temporary employees, search firms, or relocation services
EDUCATION AND EXPERIENCE:
Bachelor's degree from university in Human Resources or related field
5+ years' experience as HR Manager
In-depth knowledge of Labour Law, federal legislation and regulations
Knowledge of HR systems and databases
Working knowledge of contracts and agreements
Computer proficiency including MS Office and property management software
Proficient English
KEY COMPETENCIES
The successful candidate must demonstrate:
People oriented and result-driven nature
Demonstrable experience with human resources metrics
Ability to architect strategy along with leadership skills
Competence to build and effectively manage interpersonal relationships at all levels of the company
Excellent active listening, negotiation and presentation skills
Strong problem-solving skills
Rok za konkurisanje: 19.06.2019.