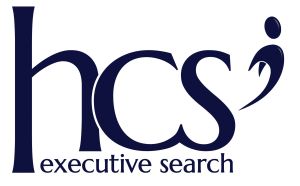 Human Capital Solutions Executive Search (www.humancapital.co.rs) is a specialized agency with major business in executive search and selection. With over thirteen years of work experience on delicate and complex headhunting assignments, we have managed to gain and retain human value for our clients in the region.
For our client, a renown international production company, in order to strengthen their team, we are searching for an experienced person with good feel for organizational processes and people for the role of:
HR Generalist
Novi Sad – Ref No. 8355
Location: Novi Sad
Main responsibilities:
The most important part of the job would involve participating in talent management programs, people development, assisting in organizing trainings and action plans. You will be also involved in recruitment, on-boarding programs and executing implementation programs of new employees as well as working with the employment contracts and knowing well the obligations and forms of employment termination. The job would also involve compensation and benefit business segment with the group, to coordinate the pay role activities, assist in preparing budget and forecast files for personnel cost, handle well HR administration regarding employee profiles, documentation and contracts, provide daily operative support for employees related HR policy, procedures and programs. You will participate in regular HR meetings and report directly to the HR director.
Requirements:
It would be required from you to have an University degree in one of the following: law, economy, psychology, social science or business management; To have at least 3 years of working experience in HR department preferably as a HR generalist or related HR fields; To have experience in organization development, people development and trainings, recruitment, good knowledge of employment contract and labor law as well as employment regulations. Good knowledge of English language and computer literacy is a must. Apart from all of this, in case you have some experience in preparing training plans, talent management and empathy to work with people you might just be THE ONE we are looking for!
Our client offers, excellent working conditions within a healthy and prosperous international team as well as career opportunity within one of the top international companies in its business segment.
If you believe you are the right person for us, just grab this opportunity and inspire us with your personality and desire to make a positive change by sending your CV with cover letter electronically.
Deadline for applications: 31.05.2018.