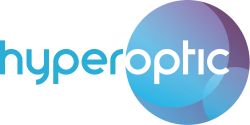 HR Administrator (6 months contract)
Belgrade, Serbia
Hyperoptic is the largest 1 Gig residential broadband provider in the UK. Over the past 5 years we've grown from a small team of people with a simple idea, to a larger group of people executing the idea with a simple focus – efficiently bringing 1 Gig broadband to urban areas across the UK.
As we continue to evolve our strategy we are looking for people who believe in reliability, intelligence, zeal, and excellence. If you're looking for an exciting challenge that is rewarding and enjoyable then read on….
The mission
Hyperoptic is more than just an internet service provider; it also installs its own fibre infrastructure into multioccupancy buildings, bringing the UK's fastest internet speeds to users. Your mission is to assist the HR team in delivering an exceptional experience to our employees, with a focus on administrative support whether in recruitment, on-boarding activities, learning and development, or performance management advice.
Experience
Hyperoptic is recruiting for an HR Administrator for the UK's leading fibre to the building broadband provider based in Belgrade, Serbia. This is a hands on role reporting in to the HR Director and primary responsibilities will be to provide first-line HR advice and support to employees and managers on HR matters. This opportunity will enable you to get involved with a large amount of recruitment and employee relations matters. This role will suit an ambitious individual who thrives in a challenging and fast-paced environment.
Reporting Line
Reporting to the HR Director, you will be key in Hyperoptic delivering an exceptional employee experience.
Responsibilities and duties will include:
Carry out all recruitment administration activities, including; posting job vacancies in relevant systems, interview arrangements, offer letters, contracts, probationary period monitoring, co-ordinating employee reference requests, reference checking and on boarding of new staff.
Administer the starters and leavers processes ensuring all relevant departments and HR are updated
Maintain and manage the company HR systems, ensuring all HR and company data is accurate and in line with Data Protection
Manage accurate and timely provision of monthly payroll information to payroll provider
Provide regular and ad hoc reports from the HR system including headcount, absence and recruitment reports.
Provide general administrative support to the HR Department; including administration of employee benefits
Assist the HR team in ad hoc projects and process improvements
Create and maintain all employee files
Acting as first point of call for any queries in HR
Person specification:
(Essential and desirable)
Good numeracy and literacy (Essential)
Good knowledge of HR policies and procedures (Essential)
Good IT skills and familiarity with Microsoft packages such as Word and Excel with some knowledge of HR Information Systems (Essential)
Experience of working in a customer facing HR role and providing an excellent customer experience. (Essential)
HR experience in a busy environment (Essential)
Experience of working with HR issues across the whole employee life cycle. (Essential)
A strong HR administration background
Excellent communication skills, both written and verbal
An ability to work to tight deadlines with a focus on attention to detail
A good team ethic, with a collaborative approach to resolving issues.
Proven commitment to continuous professional development.
Hyper Standard: RIZE Values
| | | | | |
| --- | --- | --- | --- | --- |
| Value | Reliability | Intelligence | Zeal | Excellence |
| Principle | Deeds are more important than words | Use your brain at every opportunity | Demonstrate passionate determination | Quality separates us from the competition |
| Behaviour | Do what you say you will to customers, stakeholders, and colleagues | Overcome challenges, ask questions & consider alternatives. | Go above and beyond to make things happen | Double check work & don't make the same mistake twice |
The role will be based in Belgrade, Serbia. The successful candidate will be offered a monthly salary and participation in a bonus scheme that will offer milestone and achievement based incentives.
If this role is of interest and you believe you've got what it takes to be a part of a fast-paced and energetic business, we'd love to hear from you. Please send us your CV electronically.
Deadline for applications: 12.12.2017.