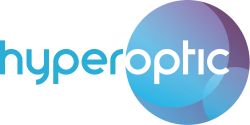 People Services Manager
Belgrade, Serbia
Hyperoptic is the largest 1 Gig residential broadband provider in the UK. Over the past 5 years we've grown from a small team of people with a simple idea, to a larger group of people executing the idea with a simple focus – efficiently bringing 1 Gig broadband to urban areas across the UK.
As we continue to evolve our strategy we are looking for people who believe in reliability, intelligence, zeal, and excellence. If you're looking for an exciting challenge that is rewarding and enjoyable then read on….
The mission
Hyperoptic is more than just an internet service provider; it also installs its own fibre infrastructure into multioccupancy buildings, bringing the UK's fastest internet speeds to users. Your mission is to lead the people administration and analysis team assisting to deliver clear, efficient and engaging processes, including pay and benefits administration, people reporting, HRIS and Employee lifecycle administration activities.
Experience
Hyperoptic is recruiting for a People Services Manager for the UK's leading fibre to the building broadband provider based in Belgrade, Serbia. This is a managerial role reporting in to the HR Director and primary responsibilities will be to deliver people-related processes, documentation and communication in a timely fashion. Our people processes must be with high quality, well communicated, bespoke where necessary and simple to understand while delivering an exceptional employee experience.
This role will suit an experienced and highly process and data driven manager who thrives in a challenging and fastpaced environment.
Reporting Line
Reporting to the HR Director, you will be key in Hyperoptic delivering an exceptional employee experience.
Responsibilities and duties will include:
Lead the People Administration team in the preparation and submission of the monthly payroll, and delivering all employee lifecycle processes and documentation, including but not limited to: new starter processing, probations, contract changes, salary reviews, performance management, training records, absence documentation, disciplinary/capability/grievance records, engagement surveys, health and safety records, leavers
Design and implement appropriate processes and checks to ensure all payroll items are accurate while ensuring compliance with UK and Serbian regulations at all times
Keep central tools and resources for our people and managers up to date and available e.g. Org Charts, instructional manuals, policies & processes
At all times ensure records and processes meet both best practice and any compliance requirements
Resolve employee issues or enquiries promptly and professionally
Maintain an up to date and accurate HR System, providing clear and regularly updated user guidance
Maintain and meet a schedule of people reports
Provide analysis and commentary on reports to assist recipients in quickly identifying trends or other meaningful interpretation of data
Identify and implement opportunities to improve people team policy, processes or template documentation
Person specification:
(Essential and desirable)
At least 5 years of extensive experience of delivering people-related administrative processes(Essential)
Strong experience of using and developing an HRIS (Essential)
Experience of payroll and benefits administration, preferably in multiple jurisdictions(Essential)
Good experience of managing people (Essential)
Expertise in employment legislation
Effective interpersonal, communication and customer service skills
Fluency in English
Strong organisational skills with attention to detail
Ability to provide thought leadership and influence others
Service Delivery mindset
Hyper Standard: RIZE Values
Value
Reliability
Intelligence
Zeal
Excellence
Principle

Deeds are more important than words

Use your brain at every opportunity

Demonstrate passionate determination

Quality separates us from the competition

Behaviour

Do what you say you will to customers, stakeholders, and colleagues

Overcome challenges, ask questions & consider alternatives.

Go above and beyond
to make things happen

Double check work & don't make the same mistake twice
The role will be based in Belgrade, Serbia. The successful candidate will be offered a monthly salary and participation in a bonus scheme that will offer milestone and achievement based incentives.
If this role is of interest and you believe you've got what it takes to be a part of a fast-paced and energetic business, we'd love to hear from you. Please send us your CV electronically.
Deadline for applications: 16.01.2018.