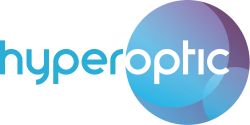 New Build Design Engineer
Belgrade
Hyperoptic is the largest 1 Gig residential broadband provider in the UK. Over the past 5 years we've grown from a small team of people with a simple idea, to a larger group of people executing the idea with a simple focus – efficiently bringing 1 Gig broadband to urban areas across the UK.
As we continue to evolve our strategy we are looking for people who believe in reliability, intelligence, zeal, and excellence. If you're looking for an exciting challenge that is rewarding and enjoyable then read on….
The mission
Hyperoptic is more than just an internet service provider; it also installs its own fibre infrastructure into multi-occupancy buildings, bringing the UK's fastest internet speeds to users. Your mission will be to provide detailed designs to support the UK design team.
Reporting Line
Reporting to the Senior Design Manager, you will support the property team to meet our business plan.
Responsibilities and duties will include:
Complete designs as and when required using AutoCad software
Complete weekly site report on current design workloads
Liaise closely with UK based Design Manager Lead.
Produce basic floor plans with graphics software used by Hyperoptic
Liaising with the new build property team.
Liaising with developers, Mechanical & Electrical consultants.
Provide desk top Point to Point microwave surveys
Candidate profile:
Must have good PC skills and familiar with Microsoft office products
Must have good self-discipline and able to work alone
Will need to work to deadlines and work well under pressure
Knowledge of cabling practices for both fibre and copper
Familiar with AutoCad drawing software
Confident and positive communicator
Awareness of cabling and installation products on the market
Ability to prioritise busy workloads
Hyper Standard: RIZE Values
| | | | | |
| --- | --- | --- | --- | --- |
| Value | Responsibility | Intelligence | Zeal | Excellence |
| Principle | Make sure we act on our commitments | Use your brain at every opportunity | Demonstrate passionate determination | Quality separates us from the competition |
| Behaviour | Take ownership until what we've said will happen to customers, stakeholders or colleagues actually happens | Overcome challenges, ask questions & consider alternatives. | Go above and beyond to make things happen | Double check work & don't make the same mistake twice |
The role will be based in Belgrade. The successful candidate will be offered a monthly salary and participation in a company incentive scheme.
If this role is of interest and you believe you've got what it takes to be a part of a fast-paced and energetic business, we'd love to hear from you.
Deadline for applications: 17.04.2019.