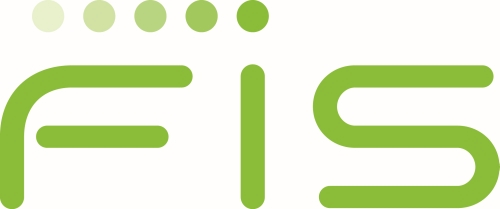 Implementation Consultant for Trading, Treasury & Risk software
Belgrade
About Us
FIS is a global leader in financial services technology, with a focus on retail and institutional banking, payments, asset and wealth management, risk & compliance, consulting and outsourcing solutions. Through the depth and breadth of our solutions portfolio, global capabilities and domain expertise, FIS serves more than 20,000 clients in over 130 countries. Headquartered in Jacksonville, Fla., FIS employs more than 55,000 people worldwide and holds leadership positions in payment processing, financial software and banking solutions. Providing software, services and outsourcing of the technology that empowers the financial world, FIS is a Fortune 500 company and is a member of Standard & Poor's 500® Index.
Job Overview:
Global Trading Front Arena Professional Services is looking for experienced functional & quantitative / mathematical minded consultants with technical skills in the areas of scripting and customizing software code. The role of Consultants is to work with our customers in the delivery of new software and in upgrading current implementations by configuring, customizing and optimizing the Front Arena application and surrounding systems.
The Consultant role includes setting up the Front Arena product, preparing the data and configuring the functionality and workflow according to the customer's needs. This is achieved through a combination of configuration and customisation, with the latter requiring solid technical and development skills. Much of the time is spent working in a team environment, on-site at the customer, throughout various cities across Europe. Extensive travel can be required.
Key Responsibilities:
Analysing current systems and data to identify and understand new requirements, recognising the need for system enhancements or modifications if necessary
Refining the customer requirements in detail, document and present back in the form of work packages and Front Arena specifications to the client for final approval
Writing specifications and develop solutions using Python, SQL and SunGard's proprietary extension language (AEF)
Configuring the implemented system and database as required, extensively using Python and SQL. This process will involve the customisation of products, pricing, risk calculations, workflows, functionality, etc.
Configuring, customizing, testing and analysing advanced financial calculations
Troubleshooting of issues as and when required
Development Value:
Consultants gain valuable experience working first hand with multiple customers in various aspects of the trading environment. This enables the consultant to gain a very broad and deep appreciation of the trading, position management and risk management of all the major asset classes.
Knowledge/Experience:
3 or more years of experience in the financial markets, mainly in the institutional and wholesale domains
Expertise in various financial instruments, including but not limited to Equities, Equity Derivatives and Structured Products, Interest Rate and Credit Derivatives, FX/MM and the ability to quickly learn new instrument types
Some development experience in Python and SQL or similar languages
Qualifications:
First class degree or similar and a higher degree are preferred in Computer Engineering, Mathematics, Finance or similar concentrations requiring quantitative / mathematical skills
Skills:
Strong Quantitative/Mathematical skills
Strong analytical, problem solving and reasoning skills
Proven communication skills - both oral and written
Excellent documentation skills
Ability to contribute in a team based structure
Competencies:
Ability to contribute in a team based structure
Strong interpersonal skills – able to communicate well at all levels both internally (Global Trading) and externally (clients)
We look forward to receiving your application. Please use only following link in order to apply (only complete online applications will be considered):
Deadline for applications: 24.07.2017.