Oglas dostupan i osobama sa invaliditetom
Oglas dostupan i studentima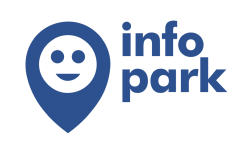 Info Park is an independent organization specialized in helping refugees and migrants in Serbia. In cooperation with the international organization OXFAM, from 1 April, Info Park will facilitate food preparation program for refugees and other migrants accommodated in Transit Center Obrenovac.
Info Park invites potential candidates with experience in project management to work on a food preparation and distribution project in Obrenovac Transit center for a period of five months, with possibility of extension.
We are looking for:
Project Manager
Belgrade, Obrenovac
Job description:
Working under the overall supervision of the Info Park general manager, from April 1, 2018 the manager will be responsible for following:
Manage activities implemented by Info Park, with reference to the Food Distribution project funded by various donors (DG ECHO, MADAD).
Plan and supervise the logistic management of activities in collaboration with the OXFAM department involved.
Cooperate with the Serbian Commissariat for Refugees and Migration (SCRM) representatives and TC Obrenovac officers to ensure regular and effective implementation of activities.
Conduct daily field visits to TC Obrenovac to supervise the activities implementation.
Manage 10 kitchen/distribution staff, 2 chefs and a Field Coordinator recruited under the managed project.
Together with the Oxfam Project Manager ensure coordination with all relevant stakeholders working in TC Obrenovac.
Supervise the M&E process in collaboration with the Oxfam's MEAL officer.
Prepare weekly reports (SitReps) on the activities to Oxfam PM in a timely and accurate manner.
Provide inputs and support to Oxfam PM in reporting towards Donors.
Supervise the timeliness and accuracy of the internal reporting.
Qualifications needed:
University degree in social sciences, management, economy or a related field. Master degree will be taken as advantage;
At least 2 years of relevant experience in project management;
Fluency in English and Serbian;
Excellent writing skills in preparing reports;
Supreme knowledge of Microsfot Office and Excel.
Ability to work in an independent manner and organize the workflow efficiently;
Previous experience in working with humanitarian projects is considered an asset.
This position requires high mobility as well as daily communication between the camp in Obrenovac, production units in Stubline, near Obrenovac, and Belgrade. If the candidate is residing in Belgrade, he/she is required to possess a vehicle and valid driver's license category B. Info Park will be covering travel expenses for candidates.
The application should include CV and cover letter with minimum 2 references and is to be sent electronically no later than 20.03.2018.
or mailed to the following address:
Info Park,
Gavrila Principa 55,
11000 Belgrade.
Deadline for the application is 20.03.2018. Only shortlisted candidates will be contacted for an interview. The early application will be taken as an advantage since shortlisted candidates will be contacted immediatelly for interview.