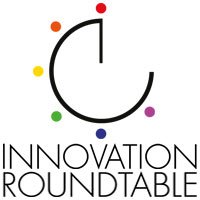 The Innovation Roundtable®, the leading network in Europe for innovation executives in large firms, is looking for a:
Innovation Conference Speaker Scout
(remote position)
We are looking for a dedicated and detail-oriented person able to identify the highest-quality, most engaging and relevant speakers for our events.
The perfect candidate must have the capacity to work independently – the Innovation Roundtable® is based in Copenhagen and the Scout will be working from home in Serbia.
Your responsibilities will be to:
Lead the online search (LinkedIn and other sources) for corporate and academic speakers
Review speaker profiles and identify best speakers for our events on dedicated innovation themes
Take an active part in shaping the program for our events, such as the Innovation Roundtable® Summit – the largest gathering of corporate innovators in the world
Required qualifications:
Passion for innovation
Great English skills
A structured approach and the skill to assess speaker's ability to interest and engage the audience
Focus, self-motivation and capacity to work independently
Attention to details and dedication to the task
Training:
You will be given access to view 300 past presentations from our innovation conferences, which will give you a thorough understanding of innovation management in large firms and of what makes for a good presentation in terms of contents, style and storyline.
The job will give you a chance to:
Develop a deep understanding of innovation management in large firms
Work independently and from home (remote employment)
Work for the leading international network of innovation executives
Be a part of a young and dynamic team
Work in a fast growing company
Interested?
Make sure that both:
Send your CV through this website
Fill in this form: Click here
The job will start as soon as we find the right candidate. Applications are reviewed on a continuous basis.
We offer an attractive salary.
Deadline for applications: 28.01.2018.