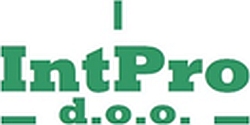 Company IntPro d.o.o. Beograd announces a new job, for the position:
Senior DevOps Big Data IoT Software
Location: Belgrade
Purpose
Our business partner, the world leader in onboard data recorders and black boxes, is building the next generation of a Big Data IoT Analytics and Machine Learning Solution to support the customers with a cloud based platform to integrate and optimize their business and value chain and make sense of the big data that world-wide on-train sensor network delivers. As a full service supplier for IoT our business partner delivers intelligent sensors, data recording and analytic software technologies to integrate sensor data into the business process, intelligence and decision making of his global blue chip customers.
The DevOps is responsible to further build, extend and maintain HaslerRail's cloud based Big Data IoT platform. They are able to efficiently work in an agile development context in the local development team as well as with the Berne based development team.
Tasks
Maintain, grow, monitor and automate our Big Data IoT platform
Support large-scale deployments across multiple data centers
Improve the deployment process
Analyze and resolve moderate to complex problems
Execute change management activities supporting production deployment
Provides Unix system administration to support the engineering team
Documents his/her work according to HaslerRail's process
Collaboration with our team in Belgrade and Bern
Supports the project engineering team in case of problems with customer installations
The Senior DevOps
Has strong background in Unix Administration
Is able to work in teams towards common goals
Actively supports an agile development culture
Communicates in a proactive, transparent, open, and constructive way
Is able to take decisions within the framework of his/her competencies and is able to anticipate their impact
Works in a result oriented way with respect to the team's agile goals
Is customer oriented by anticipating expectations and balancing them with HaslerRail's interest
Has an intrinsic drive to develop the products further and shape their technical future
Shows endurance also in times of stress and pressure
Likes to learn new things and technologies and apply them within the daily work
Qualifications
Degree in computer science (MSC / MAS) or equivalent
Expert in the area of DevOps and Unix Administration (5+ years of experience)
Track record in maintaining large client-server or multi-tier based enterprise systems
Experience in the area of 'big-data', 'cloud technologies' and 'micro services' is an advantage
Experience in 'Cyber Security' is an advantage
Experience in 'Infrastructure Automation' is an advantage
Experience in 'AWS' is an advantage- Experience in 'CEPH' and 'Ignite' data fabric / grid services is an advantage- Experience in 'Network Configuration', 'HAProxy' and 'DNS' is an advantage
Experience in 'MongoDB', 'Document' and 'Hybrid in memory' databases is an advantage
Experience in 'Zabbix' and 'Kibana' is an advantage
Experience in 'RabbitMQ and 'EMQTT' is an advantage
Experience in 'Docker' and other container technologies is an advantage
Fluent English and/or German is an advantage
Previous exposure to an agile software development culture (Scrum)
Knowledge in the domain of railway systems is an advantage
We offer
Work in a highly professional international team
Work with cutting-edge technologies and take part in complex, innovative project
Career growth in an international company
Competitive salary and bonuses
Great opportunity for personal development
Trainings, company paid business trips abroad
Informal and relaxing environment
Your application with CV (in English) and evidences of fulfillment of conditions please send electronically.
IntPro d.o.o. will contact only candidates shortlisted.
Deadline for applications: 11.02.2018.