Oglas dostupan i studentima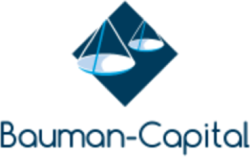 We are delighted to announce our new Belgrade office opening next month. Bauman Capital is an international financial marketing firm specialising in fully integrated marketing strategy and communications programs for financial industry around the world.
As an international organisation, we're justifiably proud of our people and the success they achieve. In our industry, the demands on you can be high, but the satisfaction and challenge of working alongside bright and successful people offer the prospect of a truly rewarding career.
Are you ready to explore opportunities to take your career to the next level? Whether you are a student, a graduate or an experienced professional, discover the impact you could make with a career at Bauman Capital.
In line with the new office opening in Belgrade, we are currently looking for candidates for the position of:
International Affiliate & Marketing Manager
Belgrade
Main Duties:
Design, develop and execute a 360-degree international marketing and communications strategy for the company
Develop and implement marketing strategy campaigns targeted at attracting new company's partners and affiliates globally to improve sales and retention
Manage affiliate partners' relations, communication and recruitment
Are proficient in building and administering websites, landing pages and editing we content
Plan and execute press releases, roadshows, events and other related PR activities
Be the face and first point of contact for all marketing and communications enquiries
Manage, monitor and analyse affiliates on daily basis to optimize affiliate activities and drive sales and program efficiency
Provide solutions and assistance to affiliates and motivate them to provide maximum exposure and revenues
Develop, implement, and execute a social media strategy based on the core values of our platforms with the purpose to improve quality and engagement on social media
Create, implement, and manage innovative and creative content on all social media platforms
Manage and respond to comments and other messages from users
Attend conferences and events on behalf of the company
Requirements:
If you're interested in working with us, you should be able to demonstrate that you are highly motivated, with a commercial focus and strong analytical and communication skills. We look for people who enjoy being challenged, are team oriented and have good attention to detail.
Extensive experience in marketing or similar position
Able to build multi-channel marketing campaigns and executive them successfully
Excellent content writing, editing (photo/video/text), presentation and communication skills
SEO/SEM experience
Fluent in English, both written and spoken
Provide insightful reports on promotional performance
Know how to strike the right tone when engaging with customers
Keep the core values of the client's platforms in mind in external communication
Can work independently, take responsibility and initiative
Keen to learn more about social media and the clients' markets globally and uses this knowledge to improve marketing performance
A team player with a positive attitude
Willing to respond to urgent messages from followers outside office hours if needed
Compensation & Benefits:
People create success, which is why we go to great lengths to attract, inspire and reward creativity and talent. We are proud to provide highly competitive compensation and benefits offerings as part of the total reward of working at Bauman Capital including:
attractive base salary
annual performance bonus
international team buildings for the best performing employees, for example: trip to the USA, Dubai, Ibiza
international career opportunities
Deadline for applications: 28.09.2017.