Oglas dostupan i studentima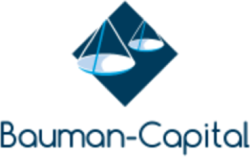 Bauman Capital is an international financial marketing firm specialising in fully integrated marketing strategy and communications programs for financial industry around the world.
We have recently partnered with an awarding winning global financial brokering leader and we are going through a recruitment drive for 2018 with plans to expand our International Sales Desks in Belgrade.
As an international organisation, we're justifiably proud of our people and the success they achieve. In our industry, the demands on you can be high, but the satisfaction and challenge of working alongside bright and successful people offer the prospect of a truly rewarding career.
Are you ready to explore opportunities to take your career to the next level? Whether you are a student, a graduate or an experienced professional, discover the impact you could make with a career at Bauman Capital.
In line with our rapid expansion in Belgrade, we are currently looking for candidates for the position of:
International Corporate / Commercial Lawyer
Belgrade
International Corporate/Commercial Lawyer will manage legal, compliance and commercial function within the company's corporate development activities internationally.
The role will manage foreign external legal teams and will have the unique opportunity to build internal legal function in Belgrade from scratch.
Requirements:
Qualified Lawyer (Bachelor degree in laws).
Minimum 3 year of experience in an international firm.
Experience in working with foreign entities or cooperation with lawyers based in foreign jurisdictions.
Represent the company in commercial negotiations with third-party partners internationally.
Administration of the corporate Group structure, including incorporation, liquidation and on-going corporate matters for all entities in different. jurisdictions working with our third-party legal providers internationally.
Work with all the departments to ensure compliance with applicable regulations.
Follow and comply with KYC procedures according to applicable laws.
Negotiate or review and approve all material contracts and agreements between the Firm and its partners or any third party.
Fluent English, both spoken and written.
Assertive, competitive personality.
Strategic thinking.
Ability to work under tight deadlines and pressure.
Compensation & Benefits:
People create success, which is why we go to great lengths to attract, inspire and reward creativity and talent. We are proud to provide highly competitive compensation and benefits offerings as part of the total reward of working at Bauman Capital including:
Attractive base salary.
One of the best monthly commission plans in the industry at a western level.
International team buildings for the best sales representatives, for example: trip to the USA, Dubai and Ibiza.
International career opportunities.
In addition, monthly and annual performance awards.
Deadline for applications: 23.01.2018.