Oglas dostupan i studentima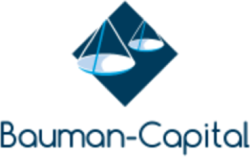 Bauman Capital is an international financial marketing firm specialising in fully integrated marketing strategy and communications programs for financial industry around the world.
We have recently partnered with an awarding winning global financial brokering leader and we are going through a recruitment drive for 2018 with plans to expand our International Sales Desks in Belgrade.
As an international organisation, we're justifiably proud of our people and the success they achieve. In our industry, the demands on you can be high, but the satisfaction and challenge of working alongside bright and successful people offer the prospect of a truly rewarding career.
Are you ready to explore opportunities to take your career to the next level? Whether you are a student, a graduate or an experienced professional, discover the impact you could make with a career at Bauman Capital.
In line with our rapid expansion in Belgrade, we are currently looking for candidates for the position of:
International Sales Account Manager (fluent English)
Belgrade
Requirements:
This role is ideally suited for those sales brokers from a sales or financial background.
If you're interested in working with us, you should be able to demonstrate that you have:
Demonstrable sales technique and sales experience.
Language requirements: fluent English.
A desire to work in The Financial Markets
Results driven individual with exceptional communication skills.
Drive and ambition to succeed in a competitive and aggressive sales environment.
Strong presentation skills, confident and excited by the markets.
We are open to meeting candidates from other reputable broking houses or call centers/sales corporations who are not happy with their existing setup or pay-out structures. Individuals and teams are welcome.
In return, strong financial packages with very attractive pay-outs structures will be offered to all successful candidates. This is an opportunity to make very good money with a very professional outfit who has a very open and transparent pay-out scheme. Strict confidentiality will be maintained.
Compensation & Benefits:
People create success, which is why we go to great lengths to attract, inspire and reward creativity and talent. We are proud to provide highly competitive compensation and benefits offerings as part of the total reward of working at Bauman Capital including:
Attractive base salary.
One of the best monthly commission plans in the industry at a western level.
International team buildings for the best sales representatives, for example: trip to the USA, Dubai and Ibiza.
International career opportunities.
In addition, monthly and annual performance awards.
Deadline for applications: 23.01.2018.