Oglas dostupan i osobama sa invaliditetom
Oglas dostupan i studentima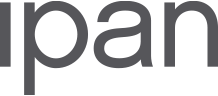 ipan/Delegate – Group is a leading provider of IP management services and software, supporting the largest IP owners around the globe. It is one of the fastest growing service companies in management and administration of intellectual property. With Headquarters in Munich, Germany and offices in Belgium, Austria, France, Italy, Serbia, Netherlands, Sweden and United States, IPAN protects, monitors and validates IP rights in nearly 200 countries worldwide.
Our business runs better when IT runs at its best. That is why we are looking for an experienced
Frontend Developer (JavaScript)
senior / intermediate position
Belgrade
Job description
Our teams are cross-functional, self-organized and highly autonomous. We work according to Agile Software Development practices where shared responsibility, cooperation and team spirit are valued.
Our Java Script Developer will have to ensure that the interface components and the overall application are robust and easy to maintain. He/she will work closely with the rest of the team on different layers of the infrastructure. That is why we are looking for a committed, collaborative problem-solver with a strong focus on product quality. Does this sound like you?
We would expect from you:
Develop single-page application using a modern Java Script framework – Vue.js
Build reusable components and front-end libraries for future use
To understand business requirements and translate them into high quality code
Optimize components for maximum performance across web-capable devices and browsers
Writing unit and end-to-end tests
Our ideal match:
Strong proficiency in Java Script, including DOM manipulation and the Java Script object model
Thorough understanding of either Vue.js, Angular, React and its core principles
Experience with TypeScript
Familiarity with RESTful APIs
Familiarity with modern authorization mechanisms, such as OAuth
Experience with common front-end development tools such as Babel, Webpack, NPM etc.
A knack for benchmarking and optimization
Familiarity with Git
Fluency in English
We offer:
A knowledgeable, high-achieving, experienced and fun team
The chance to be part of a rapidly growing startup and the next success story
Free and healthy meals for all our colleagues
We take care of the people we hire and the teams we build.
Deadline for applications: 17.04.2019.