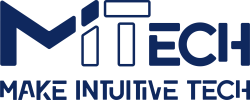 MITech Eastern Europe
MIT Make Intuitive tech is a Swiss company that edits software for trade finance banking systems since 1984. MITech Eastern Europe is the R&D hub of the company, based in Belgrade. The team is composed of 4 people in Belgrade and is rapidly growing.
To reinforce its Development team, MITech Eastern Europe is looking for a Developer to start as soon as possible.
JEE Developer
Belgrade
Experience required:
1 to 3 years in a similar position
Development in Java J2EE stack
Experience with application servers (WebLogic, Jboss, Websphere) and database technologies (Oracle, DB2, and/or SQL Server)
Code quality knowledge (such as Sonar) and programming paradigm best practices (Functional and OO development, Async, Patterns…)
1 to 3 years practical programming (hands-on) experience (OOAD, Java EE, Web Services Technologies, SOAP and/or REST)
Experience in UI/Web Development (JavaScript, CSS, Ajax, Dojo)
Knowledge of relational databases (Oracle), SQL development tools
Critical soft skills required:
Great command of English language
Excellent time and task management skills
Problem-solving and resolution oriented
Capable to work both within a team and also independently to meet the deadline
Curious regarding new technologies (with assessment and evolution proposals to the Management)
Innovative, out-of-the-box thinker and willingness to push the envelope with creative solutions
Strong interpersonal skills with ability to collaborate across various groups, build relationships and manage effectively in a matrix organization
Education:
University degree or equivalent of Computer and information Sciences and other field that is relevant to the assignments
What we offer:
A position in a fast-growing R&D hub of a reputable Swiss-based company
Attractive salary
Optimal working conditions with a relaxed atmosphere
International travel on a need basis
Opportunity for personal growth
Deadline for applications: 12.03.2020.