Oglas dostupan i osobama sa invaliditetom
Oglas dostupan i studentima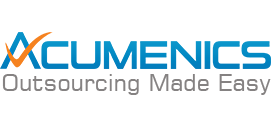 JAVA SOFTWARE ENGINEER
Belgrade
About You:
You have minimum two years of experience in web application development with Java platform.
You have experience with RDBMS like MS SQL Server and MS SQL and Oracle.
You have strong knowledge of Java, J2EE, JSP and Spring framework.
You have strong functional understanding of Object oriented concepts, WEB development and Service Oriented Architecture.
You have strong knowledge of HTML, CSS, JavaScript
You have an agile mindset.
You are analytical and have developed time management skills.
You have the ability to resolve complex problems.
Experience with Enterprise-level software development is a plus.
Strong knowledge of XML, JSON is a plus.
You are proficient in English, both spoken and written.
About what we can offer you in return:
A competitive salary plan, based on experience with an individual career path plan.
A referal fees.
An opportunity to work in a highly-rewarding and friendly environment, with a team of experts.
Business English classes with a personal teacher, during the working hours, paid courses, conferences and internal trainings and knowledge sharing lessons.
Workspace where you can actually concentrate (cozy offices, without noise, with lots of light).
Daily and weekly team building activities and full covered FitPass membership. We enjoy playing table soccer, PS3, as well as bowling, football and basketball.
To apply or ask any questions about the position, contact us electronically.
Deadline for applications: 05.05.2018.