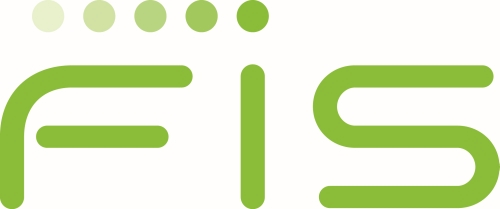 Java Software Engineer
Belgrade
About Us
FIS is a global leader in financial services technology, with a focus on retail and institutional banking, payments, asset and wealth management, risk & compliance, consulting and outsourcing solutions. Through the depth and breadth of our solutions portfolio, global capabilities and domain expertise, FIS serves more than 20,000 clients in over 130 countries. Headquartered in Jacksonville, Fla., FIS employs more than 53,000 people worldwide and holds leadership positions in payment processing, financial software and banking solutions. Providing software, services and outsourcing of the technology that empowers the financial world, FIS is a Fortune 500 company and is a member of Standard & Poor's 500® Index.
The successful candidate is expected to have 3+ years of experience in Java SE/J2EE. The candidate will be required to work on a range of products as well as designing and developing new products within a development team. The role requires an individual who is able to work quickly and effectively, individually or in team, and who is a self-starter demonstrating drive and initiative. The role provides the successful candidate with an opportunity to work within a dynamic development group and to progress their career in an environment where they can influence and play a key part in the direction of FIS products.
Specific Duties:
Document low-level designs based on high-level design documents.
Participate in low-level design reviews.
Participate in code reviews of own and other's work.
Resolve programming problems / answer questions.
Maintain current knowledge of software development practices.
Practice good coding techniques (reusability of code, code optimized for performance, etc.)
Developing new functionality as well as maintaining the existing architecture.
Requirements gathering.
Working with business analysts.
Production support.
Prerequisite Qualifications:
3+ years of experience in Java SE / J2EE.
Experience in client / server development.
Service-Oriented Architecture and design.
Good knowledge of Object-Oriented fundamentals and design patterns.
Good knowledge of relational database concepts and SQL.
Good English language skills.
Optional Qualifications:
Knowledge of application servers.
Knowledge of web development, JSP and servlets.
Knowledge of capital markets, financial software and trading-related processes.
Experience with Scrum or other agile software development methodologies.
Knowledge of C/C++.
Personal Skills:
Good team player.
Decisiveness and focus on actions and results.
Ability to focus on customer and business needs.
Contribute with new ideas and enthusiasm to the team.
We look forward to receiving your application. Please use only the button below in order to apply (only complete online applications will be considered).
Deadline for applications: 18.02.2018.