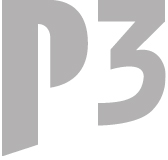 Your responsibilities

Design and implementation of enterprise level, highly scalable, fault tolerant systems in production quality
Writing clean and maintainable code using standard software development techniques
Improving yourself by learning about and investigating new technologies
Understanding and clarification of project requirements and specification
Cooperation with team-members and other teams

Your chance

Competitive working conditions
Full time employment
Flexible working schedule and possibility to work from home
Personal and professional career development, and payed certifications
Private health insurance
Innovative projects with prestigious international customers
Team building activities to support team oriented culture
Friendly team of helpful colleagues where knowlegde sharing is everyday routine
Coffee, Refreshments and Fruits
Modern workplace

Your profile

If you are passionate about the latest technologies, working as a part of a team of problem solvers, and you are committed to bringing innovative solutions, then this is the position for you.

3+ years of experience with Java/ Spring
Experience with Web services
Good knowledge of RDBMS like MSSQL Server, Oracle, Postgres, MySQL or MariaDB
Understanding of JSON/XML formats
Knowledge of HTTP, HTML5 and JavaScript is a plus
Interest in agile development methods (SCRUM)
Ability to find creative and unconventional solutions
Advanced communication skills in English and/or German
Proactive work attitude and team oriented
Excellent analytical skills and keen perception
Eager to learn new technologies and methodologies
P3 offers international consulting and innovative engineering services in the automotive, aviation, telecommunications and energy industries as well as in the public sector. We are more than 3,900 Team members at 40 locations worldwide.
P3 provides international management consulting and innovative engineering services as well as enterprise level software development. P3 digital service is a company focused on developing enterprise level systems and intelligent mobile solutions for international clients.
At P3 group, you will have the opportunity to work with talented people, cutting-edge technologies and industry leading companies.
We are looking forward to your online applications!

Deadline for applications: 05.11.2019.