Oglas dostupan i osobama sa invaliditetom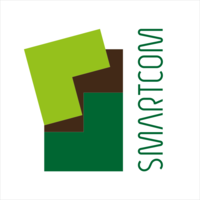 Smartcom Bulgaria (www.smartcom.bg) is a company that develops Electronic Design Automation solutions for the microelectronics industry and integrates innovative and leading edge telecommunication technologies. Its design efforts are focused in:
Electronic Design Automation
Telecommunication Hardware
Embedded Software
In the field of microelectronics we are working on Process Design Kit development with GLOBALFOUNDRIES (www.globalfoundries.com) - one of the leading semiconductor foundries. The EDA department is looking for
Junior CAD Engineer (Microelectronics)
The job is located in Sofia, Bulgaria. Smartcom is offering attractive remuneration package and assistance with the work permit procedures.
The candidate should possess BSc in Electrical Engineering, Computer Science, Engineering Physics or equivalent. The individual should be fluent in English.
Technical Competencies:
Good knowledge of electronic devices and semiconductor theory,
Experience with CAD systems in Electronics (Cadence IC, Cadence OrCAD, Protel or similar),
Experience with scripting languages (Perl, Tcl, Bash...) is a plus,
Exposure to Cadence IC (Virtuoso Layout, Schematic or Skill programming language) is a plus,
Previous experience with Unix/Linux systems is also a plus
We Offer:
Specialized training,
Work in a highly qualified team of professionals,
Attractive remuneration package,
Excellent working conditions,
Dynamic job in a friendly team environment,
Professional development
Deadline for applications: 21.11.2019.