Oglas dostupan i osobama sa invaliditetom
Oglas dostupan i studentima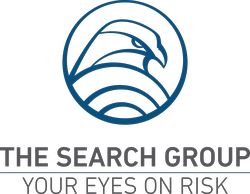 About the Company:
The Search Group Global provides its clients with the local information they need for a variety of purposes – including due diligence (on prospective relationships with customers, joint venture partners, vendors and other contractual relationships); employee screening; and many types of regulatory compliance.
Our on-the-ground, in-house researchers are strategically placed in key cities in all the markets we serve. To our clients, these researchers deliver intimate local knowledge that would otherwise be difficult and expensive to obtain. We offer a cost effective, reliable and efficient service that meets standard and tailored customer needs.
The Search Group was founded in 2010. It has grown rapidly from a niche provider specialising in the Balkans region to a provider covering 40+ emerging markets in Central and Eastern Europe (CEE), Western Europe, the Middle East and South East Asia. Although the Search Group continues to be the leading local information provider in the CEE region, it is expanding rapidly, with the aim of achieving pre-eminence in emerging markets.
We are looking for a:
Junior Editor
Region: Belgrade, Serbia
Job description:
As an editor, you would be in charge of writing, reviewing, editing and formatting reports compiled by The Search Group. You need to have an analytical mindset and be able to examine and evaluate information presented within the report as well as pose questions to analysts and researchers should any details be missing or inaccurate.
Qualifications and general requirements:
We are looking for someone with a native or near native fluency (level C2) in English, with excellent writing skills; this is a mandatory requirement and candidates who do not possess such skill will not be considered.
Working experience in any industry would be preferred, as well as a university degree, but these factors are not a key necessity. You should be an experienced user of Microsoft Office, keep up with current international economic and political developments, and be familiar with legal and economic terminology.
You should possess strong analytical skills and attention to detail for cases where revision is required, as well as be able to summarise existing texts. Organisation and multitasking should be among your stronger traits, as would the ability to work under pressure and determine what the priorities are considering the tight deadlines this work entails.
Since the editor would be working in a team of their own but also be in constant contact with other employees (in both our Belgrade and Hong Kong offices), you are expected to be a team player who effectively communicates with co-workers, but is also able to independently work on day-to-day tasks and is accustomed or ready to adapt to an international working environment, showing initiative and dedication along the way.
We hold mutual respect in high regard; therefore, you should be open-minded towards cultural diversity and have a friendly attitude. This goes hand in hand with our corporate social responsibility policy, mirrored by voluntary annual charity events organised by the company in collaboration with different non-profit foundations.
Working for TSG offers a unique opportunity for ambitious and driven individuals, as you will receive industry-specific training, but will also acquire a wide range of skills that could become useful in other business spheres. The learning curve is quite steep, and you will be mentored every step of the way, all the while contributing to the company's growth yourself.
Our dynamic working environment also means friendly staff, frequent team building activities and the opportunity to work abroad (from our Hong Kong office). Although the nature of the industry will result in sporadic overtime work, we offer the possibility of working remotely, as well as from a modern and spacious office at a prime location in the centre of Belgrade.
Please submit your CV and a cover letter written in English electronically.
Only shortlisted candidates will be contacted.
Balkan Research Limited Branch
Gospodar Jevremova 52, 11000 Belgrade

Rok za konkurisanje: 29.09.2019.