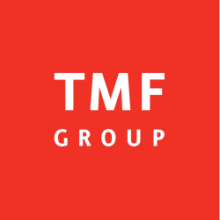 About TMF Group
TMF Group is a leading global provider of high-value business services to clients operating and investing globally. We focus on providing specialized and business-critical financial and administrative services that enable our clients to operate their corporate structures, finance vehicles and investment funds in different geographical locations.
Our core services can help companies of all sizes with HR and payroll, accounting and tax, corporate secretarial, international corporate structuring, fund administration and structured finance – whether a company wants to globalize, or whether they need support to streamline existing operations.
With operations in more than 80 countries, TMF Group is the global expert that understands local needs. Global reach, local knowledge: helping to do business seamlessly across borders.
Junior HR Specialist - Regional Delivery Center EMEA
Belgrade
Job purpose
HR Regional Delivery Center will provide HR administrative services and other HR tasks and processes as well as advice and user support on the HR questions and use of HR systems.
Junior HR Specialist EMEA will be responsible for delivering tasks in the consistent and effective manner applying policies, programs, procedures, and practices of the HR Regional Delivery Center. S/He will report directly to the HR Manager RDC EMEA.
Key responsibilities
Support with forming and maintaining employee records
Updating HR databases (e.g. SAGE)
Preparing and amending where necessary HR documents, i.e. employment contracts, Addendums etc.
Being aware of requirements such as legal compliance, internal compliance
Communicating with external and internal colleagues
Reporting regularly on HR metrics
Assisting to payroll and all other stakeholders by providing them with relevant employee information
Helping with various HR admin tasks
Proactively participate in managing the RDC mailbox
Prepares all the requested documentation in time following the specific procedures and standards
Key requirements
Up to 2 years of relevant working experience (e.g. Experience as a HR administrator/specialist/ admin work in SSC etc)
Language skills (English and other relevant language e.g. Polish/ French /Hungarian etc.)
University degree (e.g. Bachelor of Law, Bachelor of Philology and similar)
Key competencies
Commitment to ongoing HR learning
Understanding various HR software systems
Computer literate (e.g. Word, Excel, etc.)
Understanding of regulations connected to HR (e.g. labour law)
Interpersonal with good communicative skills
Working at TMF Group offers
Learning opportunities: you will work with highly experienced colleagues who are ready to share their knowledge, and will receive the opportunity to work on diverse and complex client requests. You will also be able to apply for and be supported for training.
Value-driven work environment: you can expect integrity and respect from all your colleagues and your leadership team.
Teamwork: an environment where we learn from our mistakes and work together to improve our processes continuously. A no-blame culture where teamwork is important, valued and lived daily.
Ambition: we are a growing company in which we constantly look for the next opportunity and where all ideas are welcome.
Deadline for applications: 11.10.2019.