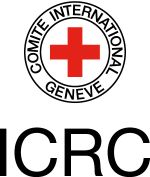 The International Committee of the Red Cross (ICRC) is a neutral, impartial and independent humanitarian organization that works to protect and assist people affected by armed conflict and other situations of violence. To find out more about ICRC mission and its activities visit www.icrc.org
The ICRC is currently seeking applications from the eligible applicants for the post of the Health Learning and Development – Knowledge Management.
The successful applicant will carry out tasks primarily related to coordination and support of knowledge management strategy of the Health Unit.
The BSSC is looking for a suitable candidate to fill the following position:
Knowledge Management Officer
(Location: Belgrade)
MAIN TASKS
Management of the platforms and contents used by the Health Unit. For instance, the iLearn Health links to existing training or the Health Reference Library, ensuring the contents are always valid, and dynamically enriched, based on proactivity and user's suggestions.
Serving as a global focal point, coordinator and communicator for knowledge assets change management, with the support of the Programme Coordinator.
Provide guidance and support on the optimal use of Collaborative Spaces developed with SharePoint 2013, as well as its sub-functions, such as Wiki-pages, forum, document management, etc.
Maintain an overview of the structure and consumption of knowledge assets in the Health Unit.
Suggest innovative and creative improvements to knowledge management in the Health Unit.
Manage, facilitate and promote knowledge sharing events (i.e. webinars) – in collaboration with relevant stakeholders and process owners.
Independently, proactively as well as reactively identify and curate technical contents and platforms used by the Health Unit.
Engage process owners and other key stakeholders to expand various online/in-person learning activities.
Provide support in the process of optimizing internal knowledge management, in coordination with relevant internal stakeholders.
Maintaining a clear plan of action, and when necessary, establish and coordinate working groups, which will provide relevant input to the required activities.
REQUIRED PROFILE
Five years of relevant work experience in the area of knowledge management and/or business process improvement, project management, capacity building. Medical field is a strong asset.
A postgraduate qualification; Public Administration, Business Administration, ICT, or equivalent.
Proven experience in organizational knowledge management and/or process improvement.
Advance command of MS Office and SharePoint 2013.
Proven project and stakeholder management skills, considered a strong asset.
Demonstrated interest in and capacity to deliver knowledge management and/or organizational learning programs, considered a strong asset.
Creative problem-solving and ability to work under tight deadlines
Team player with, strong organisational and communication skills
Excellent written and spoken communication skills in English required; French is an asset.
WHAT WE OFFER
A work and progressive professional development in an exciting international humanitarian environment
An inspiring opportunity to practice your profession in a humanitarian and multicultural organization
Stimulating benefits package
If you are interested in this position, please send us your CV and Motivation letter exclusively in English.
Only short listed candidates will be contacted.
Deadline for applications is 02.10.2018.