1st Level Support Integrated Logistics Operator
Beograd
28.10.2021.
ugovor
puno radno vreme
1. i 2. smena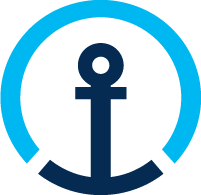 1st Level Support Integrated Logistics Operator (m/f)
Belgrade
If you are interested in providing excellent customer experience and working in a diverse and fast-growing environment, do not hesitate to learn more about this vacancy.
Your Role:
You will be responsible for user support - instant help with user requests, bug reporting and follow-up of fixes incl. testing. Together with the team, you will build improvement possibilities in order to offer the best quality and efficiency in the service provided.
Key Responsibilities:
Support/user support - instant help with user requests
Checking, adjusting and refining error messages in system caused by missing and/or incorrect data sent from customers and third parties
Timely resolution of issues and root cause analysis of each issue
Bug reporting and follow-up of fixes incl. testing
Bug fixing (depending on enabler)
Emergency response (handling of mission-critical situations)
Providing data as for analysis, overviews, statistics and reports
Testing of new releases/new versions or customer-related test in any applications in use
Creating and conducting of training units and issuing of training material
Your skills and experience:
Working hours from 8AM – 4PM or 10AM – 6PM (2 shifts)
Minimum high school diploma
Excellent knowledge and command of English
Advanced knowledge of MS office
High level of organization and communication skills
High level of motivation, proactivity and self-discipline
Strong affinity of IT solutions and the implementation of IT solutions
We offer exciting position in a dynamic and motivated team, development possibilities and a nice working atmosphere.
With more than 84,000 employees at 1,400 locations in over 100 countries, the Kuehne + Nagel Group is one of the world's leading logistics companies. Its strong market position lies in the sea logistics, air logistics, contract logistics and road logistics businesses, with a clear focus on providing IT-based supply chain management services.
Kuehne + Nagel is operating three Shared Service Centers (SSC) worldwide. The Shared Service Center EMEA, based in Belgrade, is serving the regions Western Europe, Middle East and Africa as an internal service provider, being responsible for the handling and execution of operational tasks within the organization. The SSC Belgrade was founded in 2009, with a significant growth since then and nowadays employs more than 1,500 employees for more than 40 different countries in Western Europe, Middle East and Africa. The SSC performs global and standardized processes mainly back office tasks, for the internal customers.
Since 1890, when the business was founded in Bremen, Germany, by August Kuehne and Friedrich Nagel, Kuehne+Nagel has grown into one of the world's leading logistics providers. Today, the Kuehne+Nagel Group has some 1,400 offices in over 100 countries, with around 74,000 employees. We deliver integrated ... Saznajte više
Beneficije
Rad na daljinu
Obezbeđen parking
Rad od kuće
Obezbeđena oprema za rad
Nagrade, bonusi, pokloni
Fleksibilno radno vreme
Dobrovoljno zdravstveno osiguranje
Obuke, konferencije
Timska druženja
Sport i rekreacija
Hrana i piće
Organizovan prevoz
Više o poslodavcu