Oglas dostupan i osobama sa invaliditetom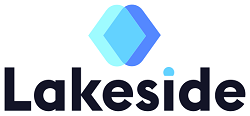 We are looking for:
Software Engineer - Frontend
Belgrade
About the company
Lakeside R&D brings together 20+ years of international experience in building strong, successful software companies. We act as technology advisors to investment funds, industry-leading SAAS companies, and government projects. Our software developers build award-winning applications with great UX and designed for scaling.
Our culture
As a small team of experts, Lakeside R&D fosters a friendly and collaborative culture and community spirit. Our management style is very much geared towards professional development and we only use the best-in-class tools and technology in order to stay competitive.
About the role
Our Frontend Developers build award-winning B2B Apps and SAAS products. Above all, we value simplicity, usability, and attention to detail.
This role is based in our brand new engineering office in Belgrade Serbia and requires infrequent travel to the UK as well as occasional client visits.
About the candidate
To qualify for this role the candidate must:
Have excellent communication skills in spoken and written English.
Be able to analyze business requirements and engage in product design.
Demonstrate relevant experience working with HTML5, sass, and scss.
Have commercial experience with Javascript frameworks: React, Vue.js or Angular.
Be systematic and work to a delivery schedule.
Have a good working knowledge of at least one other programming language.
Candidates will be given priority if they also
Have experience building B2B apps.
Have experience with CI / CD Tools.
Have experience with testing frameworks.
As an employer we offer
An opportunity to learn a new language and work with new architectures.
A mentoring program for those who wish to develop their careers towards consulting, advisory or management.
An international environment where you will rub shoulders with Silicon Valley experts.
An opportunity to set your own salary and hours to suit your personal work/life balance.
A 5* office environment and a flexible attitude to remote work.
Salary range: 1.500,00 - 3.000,00 EUR
Deadline for applications: 18.04.2019.