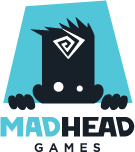 Who are we: We are a video game development company from Serbia founded in 2011 and since then we have created 48 games and continue to redefine casual adventure genre. Today, with 145 studio members we are ready to break new ground with our upcoming AAA projects boldly stepping into genres favored by hardcore gamers. Our mission is very simple: we make games, love games and we want them to be awesome.
Learning and Development Specialist
(Novi Sad)
At Mad Head Games, our people come first. Help us level up by supporting our diverse teams in order to become even better at what we do best: making awesome games. In our HR team, your role will be balanced between strategic process implementation activities and hands-on operational HR tasks.
What will you do as a Mad Head?
Make us grow! Support managers and employees to tailor and implement their career paths, skills and learning possibilities.
Open our gates. Create, manage and implement onboarding process for all newcomers.
Review and measure. Organize and deliver performance reviews according to a yearly schedule.
Find hotspots. Help the managers and leadership team identify both performance issues as well as high potential employees.
Coach our mentors. Help our mentors develop their coaching skills.
Teach us. Analyse skill caps, prepare and deliver trainings and workshops.
Raise talents. Design learning opportunities, research, choose and implement different learning tools.
Take an active role in collective improvement. Work with Lead HR manager on other short-term initiatives and long-term strategic HR projects.
Surprise us. Tell us which additional HR activities you would love to work on and we will find a way to make that happen!
You might be THE ONE we are looking for if you have:
Proven work experience in HR, especially in L&D or performance management roles
Experience in working directly with employees and mentoring
Better than average written and spoken communication skills
Outstanding interpersonal relationship building and employee coaching skills
Readiness to work in dynamic environment and deal with various challenges
Experience in IT, gaming or large companies is a big plus!
In return, here's what we can give:
A dynamic and extremely positive workplace like you`ve never seen before
Actively participating in creating best HR practices
Great extent of freedom in decision making
Vast room for creativity and unconventional solutions
Fun and super friendly atmosphere
We thank all applicants! However, only short-listed candidates will be contacted for interviews.
Deadline for applications: 28.05.2019.