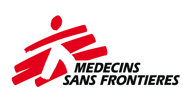 Humanitarian organization Médecins sans frontières / Doctors Without Borders (MSF) / Lekari bez granica is implementing a project of humanitarian medical assistance to the migrant population transiting through Serbia.
Médecins sans frontières / Doctors Without Borders (MSF) is an international humanitarian organization providing assistance to populations in distress, to victims of natural or man-made disasters and to victims or armed conflicts, irrespective of race, religion, creed or political convictions. MSF observes neutrality and impartiality in the name of universal medical ethics and the right to humanitarian assistance and claim full and unhindered freedom in the exercise of its functions.
for the project in Serbia, MSF is recruiting
PSYCHOLOGIST
Duty station: Belgrade
Main Purpose

of the Position
Providing psychological support to patients according to MSF principles, standards and procedures in order to improve patients' mental health.
ACCOUNTABILITIES:
Carrying out evaluation of mental health needs of patients and establishing a diagnosis and a plan of treatment. Informing the patient and his/her relatives about the possible consequences of the illness and the drug treatment to follow and referring patients to other health professionals whenever necessary, in order to provide the most appropriate treatment and improve the patient's condition
Implementing the Sexual Gender Based Violence (SGBV) protocol, identifying possible victims of SGBV and referring them to the medical team so that they receive the necessary treatment.
Providing psychological support and psychotherapy sessions (individual, family, group) to patients according to MSF protocols in order to improve their mental health conditions
Assisting and training staff members and resourceful people whenever necessary in order to enhance the scope of MH activities. Working in close collaboration with translators in order to ensure appropriate terminology and behavior during sessions
Collecting statistical and monitoring data about mental health activities
Informing the supervisor and the medical team about any issues or problems that may arise related to patients' treatment in order to provide the best possible solution from a medical perspective
Ensuring that all patient information is kept confidential
Reference: AVODugr9KHAmwoYmC4V0RhFrLvZiH1Y4O9b0O7fiKLA.
Context Specific Accountabilities
Contribute to the development, implementation and evaluation of referral pathways and systems with agencies that can provide our beneficiaries with services outside the MSF mission scope such as legal assistance, and psychiatric and specialised psychological care.
Contribute and/or deliver training to stakeholders to ensure correct and efficient identification and referral of people in need of clinical psychological intervention
Identify possible survivors of torture and ill treatment, and ensure they receive treatment according to MSF protocals from professionals specialised in the complex care of torture survivors.
Participate in professional development and clinical supervision to improve professional skills
REQUIREMENTS:
Education
Essential: degree or diploma in Psychology
Experience
Essential 2 year' experience minimum as a Psychologist
Desirable: previous experience with MSF or other NGO's in developing countries
Languages
Essential: English
Desirable: Serbian, Farsi, Pashtu and/or Arabic
Knowledge:
Essential: computer literacy
Competencies
Results and quality orientation L2
Teamwork and cooperation L2
Behavioural Flexibility L2
Commitment to MSF principles L2
Stress management L2
OTHER RELEVANT INFORMATION:
Contract on temporary and occasional work
SUPPORTING DOCUMENTS:
CV in English
Copy of diploma obtained
State exam certificate
Recommendations from relevant previous employers (if applicable)
Previous MSF experience desirable
Previous NGO experience desirable
Deadline for applications: 19.10.2017.
Note that only CV in English will be considered and only short-listed candidates will be contacted for an interview.
MSF is a civil society initiative that brings together individuals committed to the assistance of other human beings in crisis. As such MSF is by choice an association.
Each individual working with MSF does it out of conviction and is ready to uphold the values and principles of MSF.