Oglas dostupan i osobama sa invaliditetom
Oglas dostupan i studentima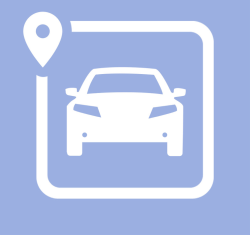 We are looking for:
Limo Anywhere

Dispatch and Reservations
Work from home
Job description:
Responsible for dispatching/reservation taking resources and activities to ensure maximum productivity is achieved with internal resources.
Ensures highest levels of customer service by always having a vehicle available 10 minutes (spot time) before the time of the actual pick up, and creating a superb experience for the client since the moment a reservation is placed via telephone, on line, or via e-mail.
Prioritizes external resources (farm-outs) based on quality and split percentages to ensure highest possible profitability.
Handles all aspects of customer service including but not limited to, escalated calls, schedule reminder calls, etc.
Maximizes office productivity through proficient use of appropriate software applications, and researches and develops resources that create timely and efficient workflow.
Maintains contact with customers and outside vendors, including issue resolution.
Requirements:
Strong Leadership and effective communication skills.
Ability to read, analyze, and interpret common performance metrics, maps.
Ability to respond to common inquiries or complaints from customers, regulatory agencies, or members of the business community.
Ability to effectively present information to top management.
Requires high level computer expertise, including use of database, word processing, spreadsheet, presentation applications, mapping and zip code programs; general office knowledge involving filing, data entry, operating multi-line phone system and customer service.
Self directed.
Strong organizational, written and oral communication skills.
Ability to manage priorities and multiple tasks simultaneously.
Solid ability to solve practical problems and deal with a variety of concrete variables in situations where only limited standardization exists.
Ability to interpret a variety of instructions furnished in written, oral, diagram, or schedule form.
Must have a dedicated Broadband Internet connection with access to a camera. Place must be quite (No dogs barking or Babies crying in the background). Must be logged in to a hangout 100% of the time while on the clock.
We offer:
This is a dedicated environment.
You will be working for one company, not multiple limo companies at the same time.
You will be working from Home.
We offer a competitive hourly rate, a weekly performance bonus and time and a half pay for hours over 40 hours a week.
Deadline for applications: 27.01.2018.